---
Activism and protesting injustice are foundational elements of American Society. Join Naperville Public Library in discovering the rich history of protest and some of the greatest activists of the 20th century. Uncover the incredible future of activism and the change makers that are leading the way.
Click on each section below to browse our recommendations. Each title is available through one (or more) of the Naperville Public Library's digital resources.
We March
Shane W. Evans
Illustrations and brief text portray the events of the 1963 march in Washington, D.C., where the Reverend Martin Luther King Jr. delivered a historic speech.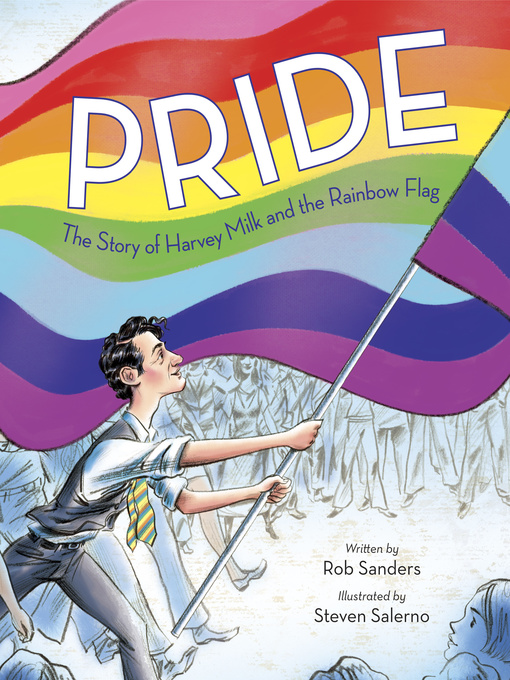 Pride: the story of Harvey Milk and the rainbow flag
Rob Sanders
Traces the life of the Gay Pride Flag, from its beginnings with social activist Harvey Milk and designer Gilbert Baker to its spanning of the globe and its role in today's world.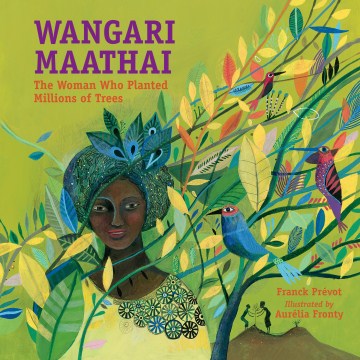 Wangari Maathai : the woman who planted millions of trees
Franck Prévot
Wangari Maathai received the Nobel Peace Prize in 2004 for her efforts to lead women in a nonviolent struggle to bring peace and democracy to Africa through its reforestation. Her organization planted over thirty million trees in thirty years. This beautiful picture book tells the story of an amazing woman and an inspiring idea.

I'm an activist
Wil Mara
An introduction to activism teaches about people who are changing the world by campaigning for peace, equality, and conservation.

Resist!
Diane Stanley
A non-fiction look at how activists and artists throughout history have used peaceful protests to change the world for the better.

Our house is on fire: Greta Thunberg's call to save the planet
Jeanette Winter
Tells the story of Greta Thunberg, a Swedish teenage climate activist who has sparked a worldwide student movement and is demanding action from world leaders who refuse to address climate change.

Let the children march
Monica Clark-Robinson
Under the leadership of Dr. Martin Luther King, children and teenagers march against segregation in Birmingham, Alabama, in 1963.

Jackie Robinson: Amazing Athlete and Activist
Darlene R. Stille
Biography of the first African American to play baseball in the major leagues and his work against discrimination.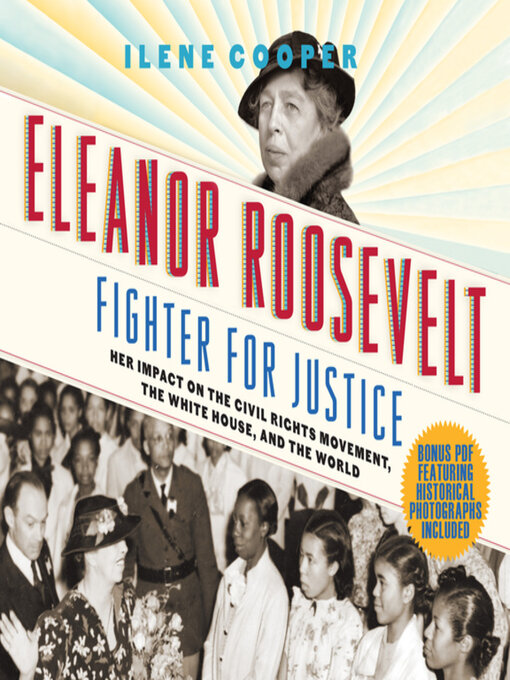 Eleanor Roosevelt, fighter for justice : her impact on the civil rights movement, the White House, and the world
Ilene Cooper
Eleanor Roosevelt, Fighter for Justice shows young readers how the former First Lady evolved from a poor little rich girl to a protector and advocate for those without a voice. Though now seen as a cultural icon, she was a woman deeply insecure about her looks and her role in the world. But by recognizing her fears and constantly striving to overcome her prejudices, she used her proximity to presidents and her own power to aid in the fight for Civil Rights and other important causes

Soldier for Equality: Jose de la Luz Saenz and the Great War
Duncan Tonatiuh
Story of a Mexican American war hero and his fight for equality.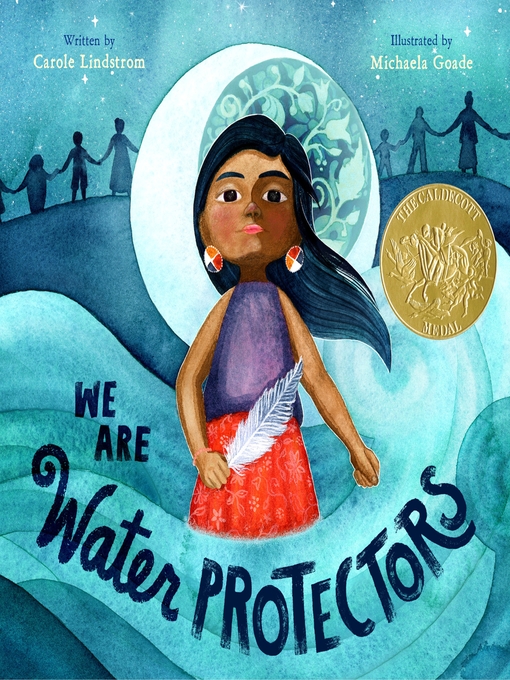 We are water protectors
Carole Lindstrom
Publisher Annotation: Inspired by the many Indigenous-led movements across North America, We Are Water Protectors issues an urgent rallying cry to safeguard the Earth's water from harm and corruption-a bold and lyrical picture book written by Carole Lindstrom and vibrantly illustrated by Michaela Goade. Winner of the Caldecott Medal.

The people's painter
Cynthia Levinson
"The first thing I can remember," Ben said, "I drew." As an observant young child growing up in Lithuania, Ben Shahn yearns to draw everything he sees-and, after seeing his father banished by the Czar for demanding workers' rights, he develops a keen sense of justice, too. So when Ben and the rest of his family make their way to America, Ben brings with him both his sharp artistic eye and his desire to fight for what's right. As he grows, he speaks for justice through his art-from challenging classmates who bully him for being Jewish, to resisting his teachers' calls to paint beautiful landscapes in favor of painting stories true to life, to using his work to urge the US government to pass Depression-era laws that help people find food and security. In this moving and timely portrait, award-winning author and illustrator Cynthia Levinson and Evan Turk honor an artist, immigrant, and activist whose work still resonates today: a true painter for the people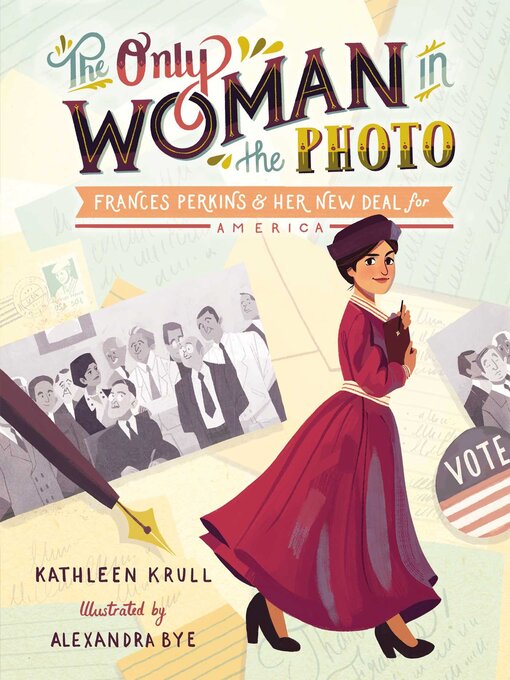 The only woman in the photo
Kathleen Krull
Biography of Frances Perkins, the first female member of the presidential cabinet, and architect of much of the New Deal legislation as Secretary of Labor.

Enough! 20 protestors who changed America
Emily Easton
Profiles twenty social reformers throughout American history, including Samuel Adams, Susan B. Anthony, Cesar Chavez, Gilbert Baker, and Colin Kaepernick.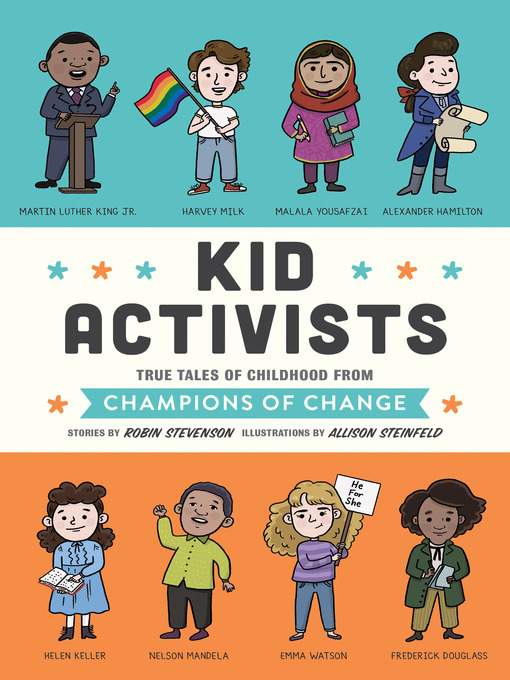 Kid activists: true tales of childhood from champions of change
Robin Stevenson
Across history, activists have worked, marched, and spoken out for equality and justice--and many had moving, relatable childhood stories. Martin Luther King Jr. argued with his dad about whether dancing was a sin. Harvey Milk had a passion for opera. Dolores Huerta was wrongly accused of plagiarizing. Kid activists tells these stories and more through engaging biographies and full-color illustrations on nearly every page. Learn about Susan B. Anthony, James Baldwin, Ruby Bridges, Frederick Douglass, Alexander Hamilton, Nelson Mandela, Iqbal Masih, Janet Mock, Rosa Parks, Autumn Peltier, Emma Watson, and Malala Yousafzai

I am not a label: 34 disabled artists, thinkers, athletes and activists from past and present
Cerrie Burnell
This book brings together 34 disabled artists, thinkers, athletes and activists from past and present. In this stylishly illustrated biography anthology, meet 30 artists, thinkers, athletes and activists with disabilities, from past and present.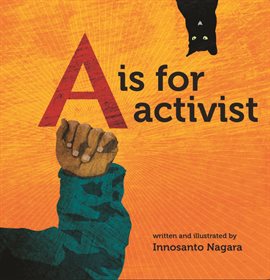 A is for activist
Innosanto Nagara
A is for Activist is an ABC board book written and illustrated for the next generation of progressives: families who want their kids to grow up in a space that is unapologetic about activism, environmental justice, civil rights, LGBTQ rights, and everything else that activists believe in and fight for. The alliteration, rhyming, and vibrant illustrations make the book exciting for children, while the issues it brings up resonate with their parents' values of community, equality, and justice. This engaging little book carries huge messages as it inspires hope for the future, and calls children to action while teaching them a love for books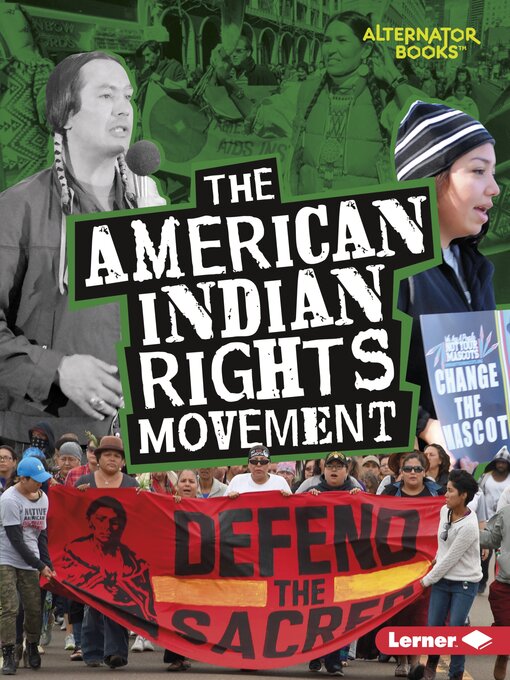 The American Indian rights movement
Eric Braun
This fresh perspective on the American Indian rights movement that young readers have been hearing about in the news includes engaging historic coverage that will hook the reader from start to finish.

Nelson Mandela
Kadir Nelson
Biography of an anti-apartheid activist and former president of South Africa.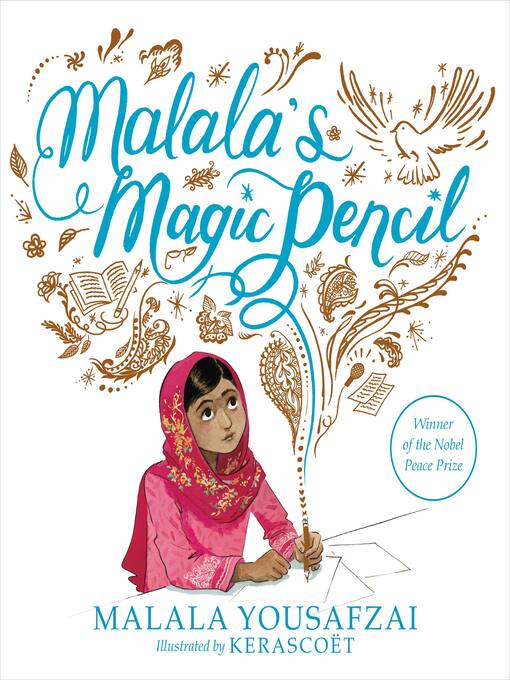 Malala's magic pencil
Malala Yousafzai
The author presents her story and life philosophy, describing how she wished for a magic pencil that she would use to fix the world's problems, and how she realized that even if she never found the pencil, she could still have a positive impact.

Who was Martin Luther King, Jr.?
Bonnie Bader
An introduction to the life Martin Luther King, Jr. Including how he organized the Montgomery Bus Boycott and African American people across the country in support of the right to vote, desegregation, and other basic civil rights.

Black History
Binge Box
Contents: Follow Chester!: a college football team fights racism and makes history / Gloria Respress-Churchwell ; director, Andy T. Jones ; illustrated by Laura Freeman (2019 : 22 min.) -- Let the children march / Monica Clark-Robinson ; illustrated by Frank Morrison (2018 : 20 min.) -- A ride to remember: a civil rights story / Sharon Langley & Amy Nathan ; illustration by Floyd Cooper ; director, Andy T. Jones (2020 : 25 min.) -- Voice of freedom / Carole Boston Weatherford ; illustrated by Ekua Holmes (2016 : 45 min.: Contains strong language that may be unsuitable for viewers) -- Sweet dreams, Sarah: From slavery to inventor / Vivian Kirkfield ; illustrated by Chris Ewald ; directed by Andy T. Jones. (2019 : 27 min.) -- Box: Henry Brown mails himself to freedom / Carole Boston Weatherford ; illustrated by Michele Wood (2020 : 38 min.).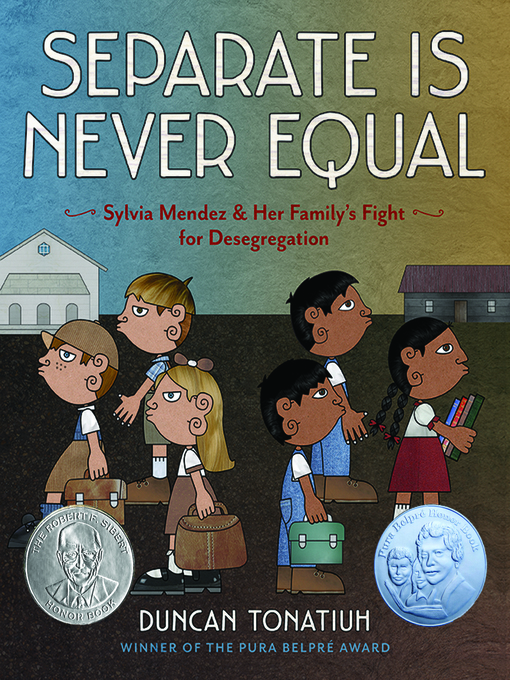 Separate is never equal : Sylvia Mendez & her family's fight for desegregation
Duncan Tonatiuh
Years before the landmark U.S. Supreme Court ruling Brown v. Board of Education, Sylvia Mendez, an eight-year-old girl of Mexican and Puerto Rican heritage, played an instrumental role in Mendez v. Westminster, the landmark desegregation case of 1946 in California

What is the Black Lives Matter Movement?
Hedreich Nichols with Kelisa Wing
Race in America has been avoided in children's education for too long. What Is the Black Lives Matter Movement? explores the goals and history of the movement in a comprehensive, honest, and age-appropriate way. Developed in conjunction with educator, advocate, and author Kelisa Wing to reach children of all races and encourage them to approach race issues with open eyes and minds. Includes 21st Century Skills and content, as well as a PBL activity across the Racial Justice in America series. Also includes a table of contents, glossary, index, author biography, sidebars, educational matter, and activities

When You Look Out the Window: How Phyllis Lyon and Del Martin Built a Community
Gayle E. Pitman, PhD
Tells the story of Phyllis Lyon and Del Martin, one of San Francisco's most well-known and politically active lesbian couples. Describing the view from Phyllis and Del's window, this book shows how one couple's activism transformed their community - and had ripple effects throughout the world.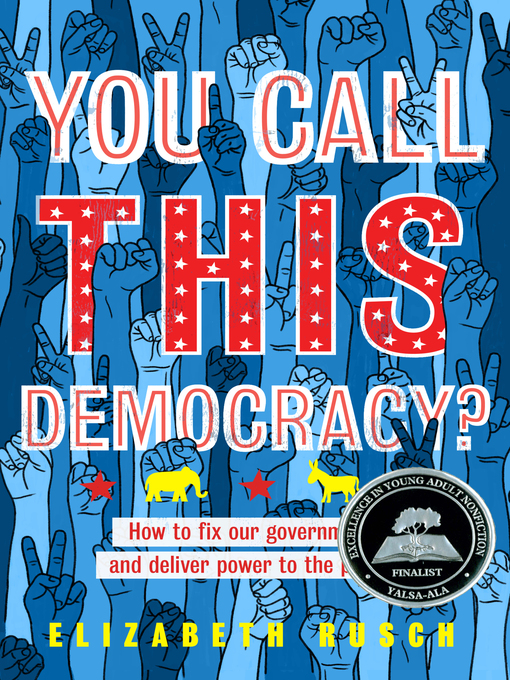 You Call This Democracy
Rusch, Elizabeth
America is the greatest democracy in the world...isn't it? Author Elizabeth Rusch examines some of the more problematic aspects of our government but, more importantly, offers ways for young people to fix them.

Flowers in the Gutter
Gaddy, K.R.
The Edelweiss Pirates were a loosely organized group of working-class young people in the Rhine Valley of Germany. They faced off with Nazis during the Third Reich and suffered consequences for their resistance during and after World War II.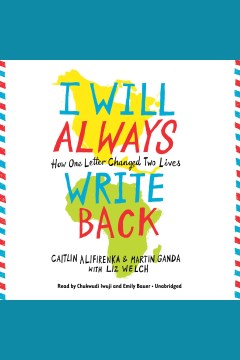 I Will Always Write Back: How One Letter Changes Two Lives
Ganda, Martin
Chronicles the friendship between an American girl and her pen pal from Zimbabwe, discussing how a class assignment was the beginning of a correspondence that spanned six years and changed two lives.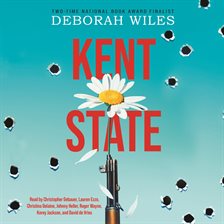 Kent State
Wiles, Deborah
Told from different points of view--protesters, students, National Guardsmen, and "townies"--recounts the story of what happened at Kent State in May 1970, when four college students were killed by National Guardsmen, and a student protest was turned into a bloody battlefield.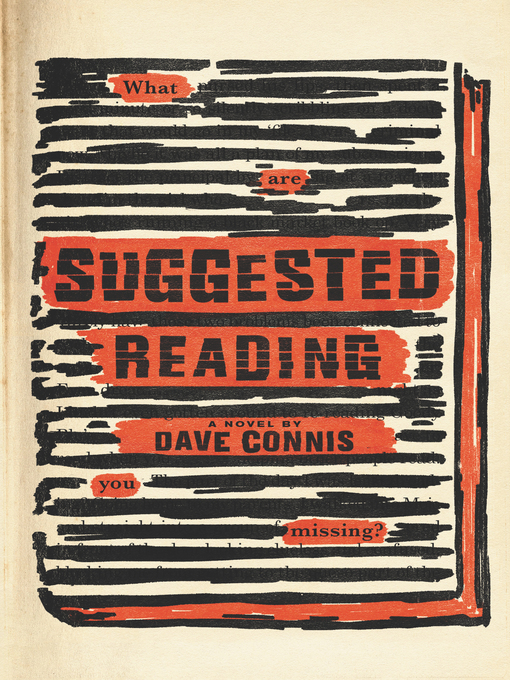 Suggested Reading
Dave Connis
After her principal bans a number of books from the school library, bibliophile student Clara joins forces with her friends to start an underground library.

March of the suffragettes : Rosalie Gardiner Jones and the march for voting rights
Zachary Michael Jack
March of the Suffragettes tells the forgotten, real-life story of "General" Rosalie Gardiner Jones, who mustered and marched an all-women army nearly 200 miles in 1912 to help win support for votes for women. Their journey included encounters with the rich and famous, fiery speeches, blisters and bone-chilling cold, debates with bitter anti-suffragists, and even wayward bullets and pyrotechnics meant to intimidate them. The story of these women offers a hopeful reminder that social change is achieved one difficult, dauntless, daring step at a time.

Standing Strong
Robinson, Gary
After a failed suicide attempt, seventeen-year-old Rhonda Runningcrane is inspired to help a crew protesting against an oil company running a pipeline through sacred Native land in North Dakota.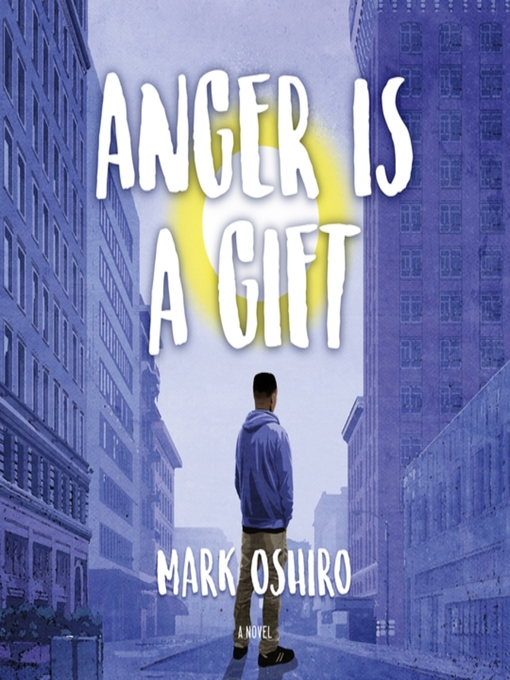 Anger is a Gift
Oshiro, Mark
Six years ago, Moss Jefferies' father was murdered by an Oakland police officer. Along with losing a parent, the media' s vilification of his father and lack of accountability has left Moss with near crippling panic attacks. Now, in his sophomore year of high school, Moss and his fellow classmates find themselves increasingly treated like criminals their own school. New rules. Random locker searches. Constant intimidation and Oakland Police Department stationed in their halls. Despite their youth, the students decide to organize and push back against the administration. When tensions hit a fever pitch and tragedy strikes, Moss must face a difficult choice: give in to fear and hate or realize that anger can actually be a gift.

The Difference Between You and Me
George, Madeleine
School outsider Jesse, a lesbian, is having secret trysts with Emily, the popular student council vice president, but when they find themselves on opposite sides of a major issue and Jesse becomes more involved with a student activist, they are forced to make a difficult decision.

Music From Another World
Talley, Robin
It's summer 1977 and closeted lesbian Tammy Larson can't be herself anywhere--not at her strict Christian high school, not at her conservative Orange County church, and certainly not at home, where her ultrareligious aunt relentlessly organizes antigay political campaigns. Tammy's only outlet is writing secret letters in her diary to gay civil rights activist Harvey Milk, until she's matched with a real-life pen pal who changes everything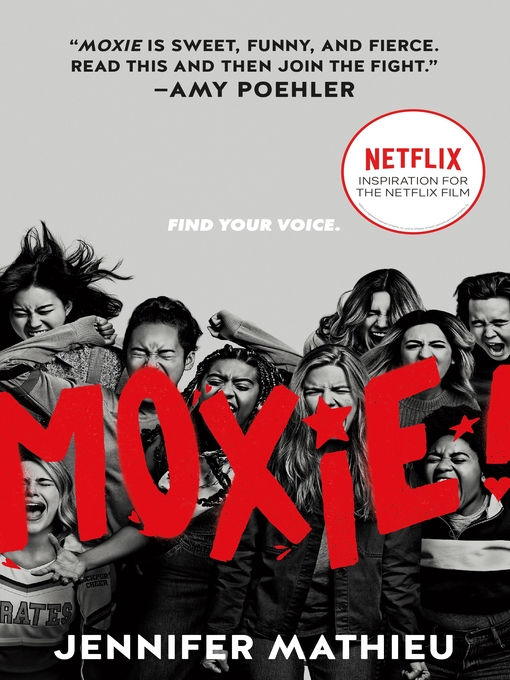 Moxie
Mattieu, Jennifer
In a small Texas town where high school football reigns supreme, Viv, sixteen, starts a feminist revolution using anonymously-written zines.

The Feminist Agenda of Jemima Kincaid
Hattemer, Kate
In her last few weeks at Northern Virginia's elite Chawton School, eighteen-year-old Jemima Kincaid works to up-end its patriarchal traditions and, in the process, finds the freedom she has always sought.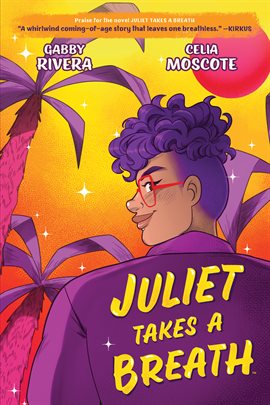 Juliet Takes a Breath
Rivera, Gabby
Juliet, a self-identified queer, Bronx-born Puerto Rican-American, comes out to her family to disastrous results the night before flying to Portland to intern with her feminist author icon--whom Juliet soon realizes has a problematic definition of feminism that excludes women of color

What Makes Us
Mittlefehdlt, Rafi
Eran Sharon knows nothing of his father except that he left when Eran was a baby. Now a senior in high school and living with his protective but tight-lipped mother, Eran is a passionate young man deeply interested in social justice and equality. When he learns that the Houston police have launched a program to increase traffic stops, Eran organizes a peaceful protest. But a heated moment at the protest goes viral, and a reporter connects the Sharon family to a tragedy fifteen years earlier — and asks if Eran is anything like his father, a supposed terrorist. Soon enough, Eran is wondering the same thing, especially when the people he's gone to school and temple with for years start to look at him differently. Timely, powerful, and full of nuance, Rafi Mittlefehldt's sophomore novel confronts the prejudices, fears, and strengths of family and community, striking right to the heart of what makes us who we are.

Two Boys Kissing
Levithan, David
A chorus of men who died of AIDS observes and yearns to help a cross-section of today's gay teens who navigate new love, long-term relationships, coming out, self-acceptance, and more in a society that has changed in many ways.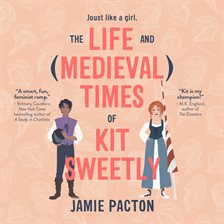 The Life and (Medieval) Times of Kit Sweetly
Pacton, Jamie
Working as a Wench--i.e., waitress--at a cheesy medieval- themed restaurant in the Chicago suburbs, Kit Sweetly wishes she could be a Knight like her brother. She has the moves, is capable on a horse, and desperately needs the raise that comes with knighthood, so she can hold a spot at her dream college and help her mom pay the mortgage. Company policy allows only guys to be Knights. So when Kit takes her brother's place, clobbers the Green Knight, and reveals her identity at the end of the show, she rockets into Internet fame and a whole lot of trouble with the management. But this Girl Knight won't go down without a fight. As other Wenches and cast members join her quest, a protest forms. In a joust before Castle executives, they'll prove that gender restrictions should stay medieval--if they don't get fired first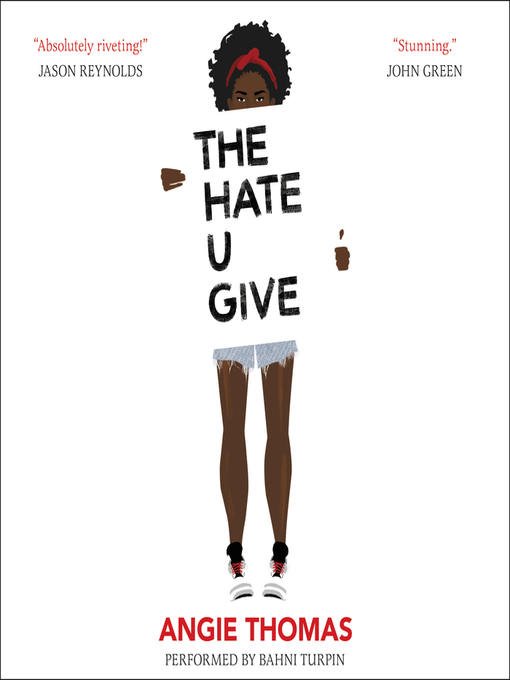 The Hate U Give
Thomas, Angie
Sixteen-year-old Starr Carter moves between two worlds: the poor neighborhood where she lives and the fancy suburban prep school she attends. The uneasy balance between these worlds is shattered when Starr witnesses the fatal shooting of her childhood best friend Khalil at the hands of a police officer. Khalil was unarmed. Soon afterward, his death is a national headline. Some are calling him a thug, maybe even a drug dealer and a gangbanger. Protesters are taking to the streets in Khalil's name. Some cops and the local drug lord try to intimidate Starr and her family. What everyone wants to know is: what really went down that night? And the only person alive who can answer that is Starr. But what Starr does or does not say could upend her community. It could also endanger her life"--Provided by publisher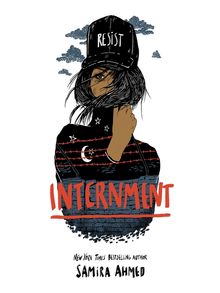 Internment
Ahmed, Samira
A terrifying, futuristic United Sates where Muslim-Americans are forced into internment camps, and seventeen-year-old Layla Amin must lead a revolution against complicit silence

Freedom Summer for young people : the violent season that made Mississippi burn and made America a democracy /
Bruce Watson; adapted by Rebecca Stefoff
In the summer of 1964, as the Civil Rights movement boiled over, the Student Nonviolent Coordinating Committee (SNCC) sent more than seven hundred college students to Mississippi to help black Americans already battling for democracy, their dignity and the right to vote. Based on Bruce Watson's adult book, Freedom Summer (2010), this volume offers young people a detailed, concise, well-researched account of a significant civil rights program. The story told within these pages is of everyday people fighting for freedom.

When they call you a terrorist [Young Reader's Edition] : a story of Black Lives Matter and the power to change the world
Patrisse Khan-Cullors and Asha Bandele
From one of the co-founders of the Black Lives Matter movement comes a poetic memoir and reflection on humanity. Necessary and timely, Patrisse Khan-Cullors' story asks us to remember that protest in the interest of the most vulnerable comes from love. Leaders of the Black Lives Matter movement have been called terrorists, a threat to America. But in truth, they are loving women whose life experiences have led them to seek justice for those victimized by the powerful. This young adult adaption of her best-selling memoir includes photos and journal entries.

Youth to power : your voice and how to use it
Jamie Margolin
The 1963 Children's March in Birmingham, Alabama. Tiananmen Square, 1989. The 2016 Dakota Access Pipeline protests. March for Our Lives, and School Strike for Climate. What do all these social justice movements have in common? They were led by passionate, informed, engaged young people. Jamie Margolin has been organizing and protesting since she was fourteen years old. Now the co-leader of a global climate action movement, she knows better than most how powerful a young person can be. You don't have to be able to vote or hold positions of power to change the world. In Youth to Power, Jamie presents the essential guide to changemaking, with advice on writing and pitching op-eds, organizing successful events and peaceful protests, time management as a student activist, utilizing social media and traditional media to spread a message, and sustaining long-term action.

Air
Ryan Gattis
After 17-year-old Grey witnesses the tragic death of his mother in Colorado, he is shipped off to live with his aunt in inner-city Baltimore, where he struggles to fit in to a new school and community. His new friend Akil introduces him to the enigmatic Kurtis, the leader of a group that uses high-octane sports as a form of social activism. By challenging the police with death-defying stunts and posting videos of them online, Kurtis, Grey, and their group become unlikely heroes in the fight against the prejudice that surrounds them.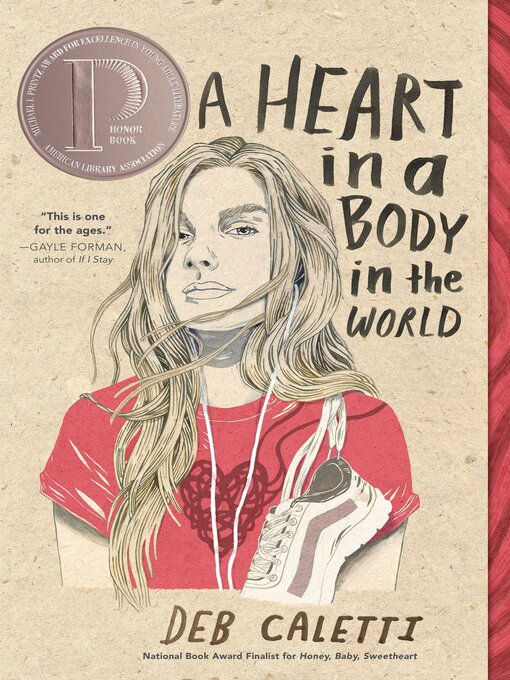 A Heart in the Body in the World
Caletti, Deb
Followed by Grandpa Ed in his RV and backed by her brother and friends, Annabelle, eighteen, runs from Seattle to Washington, D.C., becoming a reluctant activist as people connect her journey to her recent trauma.

The purpose of power : how we come together when we fall apart
Alicia Garza
#Blacklivesmatter was the hashtag heard round the world. But Alicia Garza well knew that the distance between a hashtag and real change would take more than a single Facebook post to cover. It would take a movement. Garza was a lifelong activist who had spent the previous decades educating herself on the hard lessons of organizing. This is the story of an activist's education on the streets and in the homes of regular people around the country who found ways to come together to create change. And it's also a guide for anyone who wants to share in that education and help build sustainable movements for the 21st century at any level, whether you're fighting for housing justice in your community or advocating for a political candidate or marching in the streets or just voting.

Chicago protests : a joyful revolution
Vashon Jordan Jr.
This collection of photographs is an authentic visual record of the movement sparked by the deaths of Breonna Taylor, George Floyd, and countless other black people as seen at 35 different demonstrations, community events, and moments that shaped the Chicago summer of 2020.

Riot days
Maria Alyokhina
The punk band Pussy Riot made international headlines when they were arrested for protesting Russia's authoritarian government in Moscow's central cathedral. This wry, ultimately hopeful, memoir is the story of one member's trial for "hooliganism" and imprisonment.

The coffeehouse resistance : brewing hope in desperate times
Sarina Prabasi
After the 2016 election, Sarina Prabasi's coffeehouses became a hub for local organizing and action. Part coming-to-America story, part lyrical memoir, and yet another part activist's call to action, this memoir is timely, funny, and poignant.

Defenders of the unborn : the pro-life movement before Roe v. Wade
Daniel K. Williams
Through a deep investigation of previously untapped archives, Williams presents the untold story of New Deal-era liberals who forged alliances with a diverse array of activists, Republican and Democrat alike, to fight for what they saw as a human rights cause. Provocative and insightful, Defenders of the Unborn is a must-read for anyone who craves a deeper understanding of a highly-charged issue.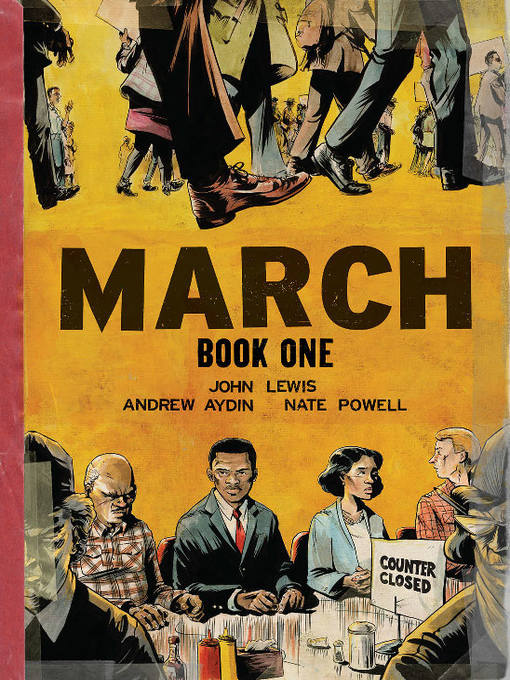 March. Book One
John Lewis
The first in trilogy co-authored by civil rights icon John Lewis, this graphic novel is a vivid first-hand account of Lewis' lifelong struggle for civil and human rights and the highs and lows of the broader civil rights movement. Book One spans John Lewis' youth in rural Alabama, his life-changing meeting with Martin Luther King, Jr., the birth of the Nashville Student Movement, and their battle to tear down segregation through nonviolent lunch counter sit-ins, building to a stunning climax on the steps of City Hall.

Chicano! History of the Mexican-American Civil Rights Movement.
Galán Incorporated
This four part landmark documentary series, now a classic for Mexican American history of the U.S., chronicles the struggle for equality and social justice of the Mexican American community in the United States from 1965 to 1975. It features the Chicano land struggle, Cesar Chavez and the UFW, the Los Angeles High School Walk-outs, and the creation of the political party La Raza Unida.

An illustrated history of labor in the United States
Priscilla Murolo and A.B. Chitty
This new classic gathers the history of American labor movements, unions, and working class people into one engaging book. From indentured servants and slaves in seventeenth-century Chesapeake to high-tech workers in contemporary Silicon Valley, the book "[puts] a human face on the people, places, events, and social conditions that have shaped the evolution of organized labor" (Library Journal), enlivened by numerous full-page illustrations throughout from the celebrated comics journalist Joe Sacco.

The right side of history : 100 years of revolutionary LGBTQI activism
Adrian Brooks
Learn about the history of queer activism in a series of revealing close-ups, first-person accounts, and intimate snapshots of LGBT pioneers and radicals. This book sets itself apart by starting with the turn-of-the-century bohemianism of Isadora Duncan and the 1924 establishment of the nation's first gay group, the Society for Human Rights; it also includes gay activism of labor unions in the 1920s and 1930s; the 1950s civil rights movement; the 1960s anti-war protests; the sexual liberation movements of the 1970s; and more contemporary issues such as marriage equality.

United in Anger: A History of ACT UP
Jim Hubbard
An inspiring documentary about the birth and life of the AIDS activist movement from the perspective of the people in the trenches fighting the epidemic. Utilizing oral histories of members of ACT UP, as well as rare archival footage, the film takes the viewer through the planning and execution of a half dozen exhilarating major actions to force America to deal with the AIDS crisis.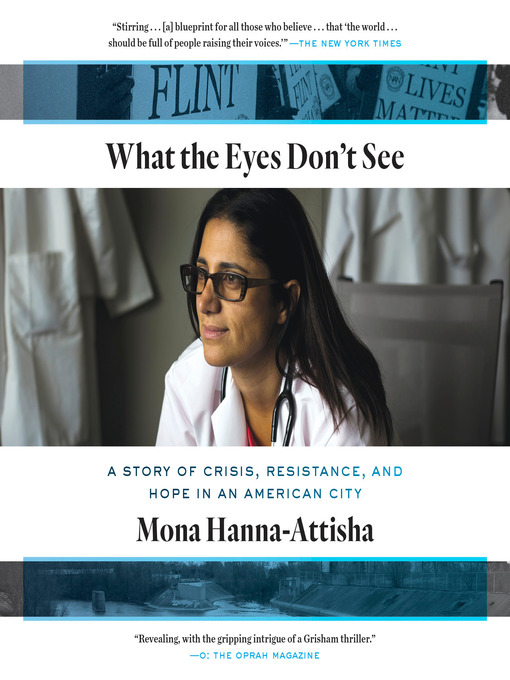 What the eyes don't see : a story of crisis, resistance, and hope in an American city
Mona Hanna-Attisha
From the heroic pediatrician who rallied a community and brought the fight for justice to national attention comes a powerful firsthand account of the Flint water crisis--a dramatic story of failed democracy and inspiring citizen advocacy and action.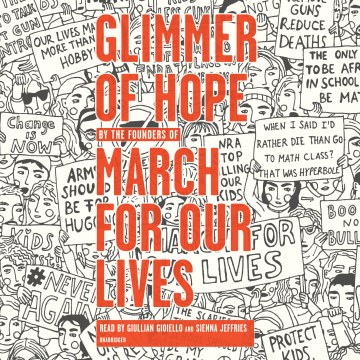 Glimmer of hope : how tragedy sparked a movement
the founders of March for Our Lives
Glimmer of Hope tells the story of how a group of teenagers raced to channel their rage and sorrow into action and went on to create one of the largest youth-led movements in global history. Their activism was born out of the 2018 shooting at Marjory Stoneman Douglas High School in Parkland, Florida.

We the people : the modern-day figures who have reshaped and affirmed the Founding Fathers' vision of America
Juan Williams
In a fascinating work of history told through a series of in depth profiles, prize-winning journalist Juan Williams takes readers into the life and work of a new generation of American Founders, who honor the original Founders' vision, even as they have quietly led revolutions in American politics, immigration, economics, and sexual behavior and reshaped the landscape of the nation.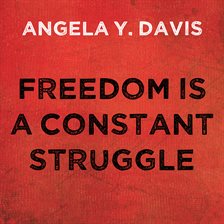 Freedom is a constant struggle : Ferguson, Palestine, and the foundations of a movement
Angela Y. Davis
In these collected essays, interviews, and speeches, world-renowned activist and scholar Angela Y. Davis illuminates the connections between struggles against state violence and oppression throughout history and around the world. Reflecting on the importance of black feminism, intersectionality, and prison abolitionism for today's struggles, Davis discusses the legacies of previous liberation struggles, from the Black Freedom Movement to the South African anti-Apartheid movement. She highlights connections and analyzes today's struggles against state terror, from Ferguson to Palestine. Facing a world of outrageous injustice, Davis challenges us to imagine and build the movement for human liberation. And in doing so, she reminds us that "Freedom is a constant struggle."

I should have honor : a memoir of hope and pride in Pakistan
Khalida Brohi
A tragic incident ignited a spark in Khalida that has led to a globe-spanning career as an activist and social entrepreneur, working to change the lives of women in Pakistan, and to eduate others about women's rights. From a tiny cement-roofed room in Karachi where she was allowed ten minutes of computer use per day, Khalida created a Facebook campaign that went viral. This book is the story of how Khalida, while only a girl herself, shined her light on the women and girls of Pakistan, despite the hurdles and threats she faced along the way.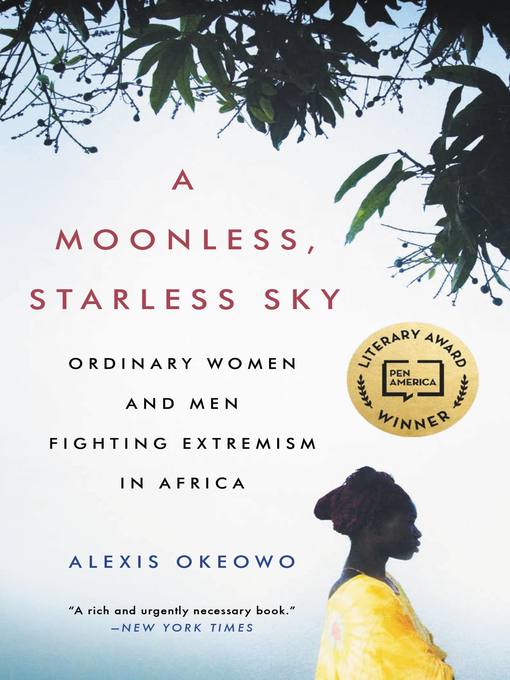 A moonless, starless sky : ordinary women and men fighting extremism in Africa
Alexis Okeowo
This book weaves together four narratives that form a powerful tapestry of modern Africa: a young couple, kidnap victims of Joseph Kony's LRA; a Mauritanian waging a lonely campaign against modern-day slavery; a women's basketball team flourishing amid war-torn Somalia; and a vigilante who takes up arms against the extremist group Boko Haram. This debut book by one of America's most acclaimed young journalists illuminates the inner lives of ordinary people doing the extraordinary--lives that are too often hidden, underreported, or ignored by the rest of the world.

Signs of resistance : a visual history of protest in America
Bonnie Siegler
Dive into the archives with this visual history of American protests. Hundreds of iconic, smart, angry, clever, and unforgettable images chronicle protest movements from the American revolution to today.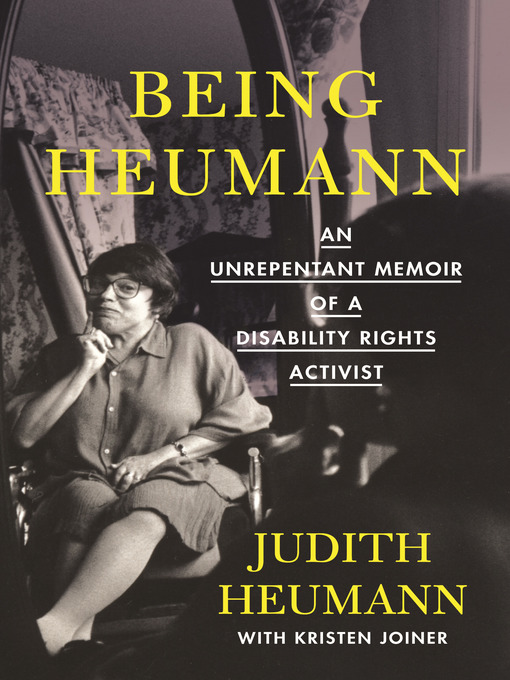 Being Heumann : an unrepentant memoir of a disability rights activist
Judith Heumann, with Kristen Joiner
Working with a community of over 150 disabled activists and allies, Judy Heumann successfully pressured the Carter administration to implement protections for disabled peoples' rights, sparking a national movement and leading to the creation of the Americans with Disabilities Act. She tells the story of fighting to belong in a world that wasn't built for all of us--a lifelong battle to achieve respect, acceptance, and inclusion in society.

We protest : fighting for what we believe in
Tish Lampert
Lampert's photojournalism takes us to the front lines of contemporary activism, where she has documented protests and their leaders, as well as the legions of ordinary Americans standing together. In the process this book charts the chronology of social-change movements that have dominated the headlines over the past several years: the fight for women's rights and gender equality, immigration rights, civil liberties, gun violence, and the environment.

The antifa comic book : 100 years of fascism and antifa movements
Gord Hill
A stirring graphic history of fascism over the last 100 years, and the protests and movements that sought to topple it.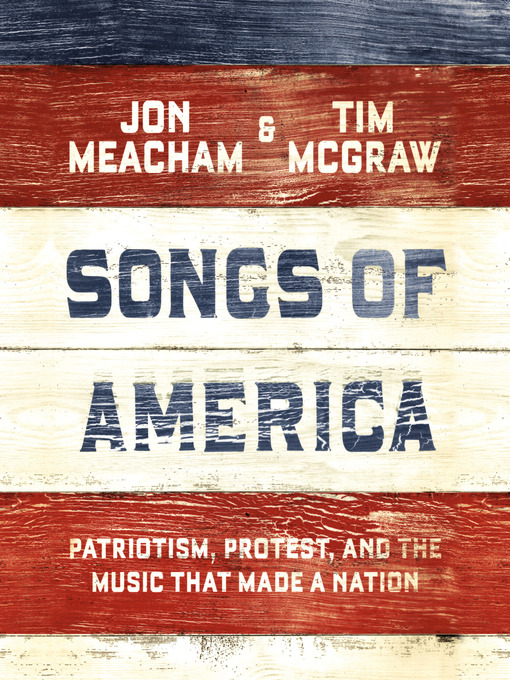 Songs of America : patriotism, protest, and the music that made a nation
Jon Meacham & Tim McGraw.
The perspectives of a Pulitzer Prize-winning author and Grammy-award winning musician combine to create a unique view of the role music has played in uniting and shaping a nation. Beginning with the battle hymns of the revolution, and taking us through songs from the defining events of the Civil War, the fight for women's suffrage, the two world wars, the Great Depression, the civil rights movement, the Vietnam War, and into the twenty-first century, Jon Meacham and Tim McGraw explore the songs that defined generations, and the cultural and political climates that produced them.

Abe Osherof : one foot in the grave, the other still dancing
Laurel Levasheff, Nadeem Udin, Robert Jensen
For most of his 92 years - from the frontlines of the Spanish Civil War to the picket lines of the U.S. labor movement, from the struggles for civil rights in Mississippi to his work for human rights in Nicaragua - Abe Osheroff threw himself into the fray with rare energy and enthusiasm. In this riveting and inspiring film, Osheroff reflects on the meaning of his activism, exploring the ideas that animated his actions and sharing wisdom built up over a lifetime of commitment to the "radical humanism" that defined his politics and philosophy.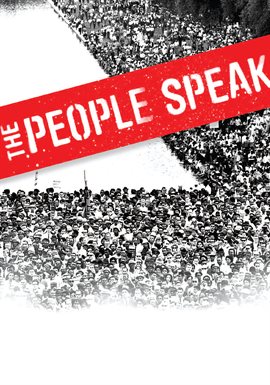 The people speak
Howard Zinn, Chris Moore
This film features the actual words of rebels, dissenters, and visionaries from our past-and present-including Frederick Douglass, Susan B. Anthony, Bob Dylan, Langston Hughes, Chief Joseph, Muhammad Ali, and many others never featured in high school textbooks. The People Speak celebrates the extraordinary possibilities for creating social change that ordinary people have realized.

Oak Flat : a fight for sacred land in the American West
Lauren Redniss
Oak Flat tells the story of a race-against-time struggle for a swath of American land, which pitted one of the poorest communities in the United States against the federal government and two of the world's largest mining conglomerates. The book follows the fortunes of two families with profound connections to the contested site: the Nosies, an Apache family whose teenage daughter is an activist and leader in the Oak Flat fight, and the Gorhams, a mining family whose patriarch was a sheriff in the lawless early days of Arizona statehood.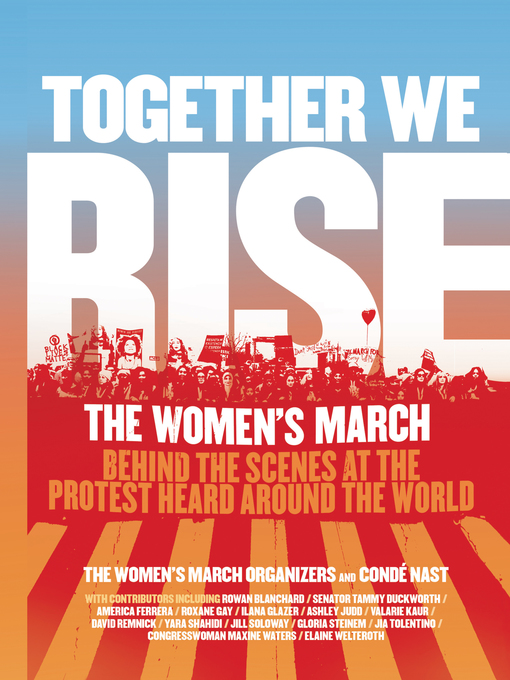 Together we rise : behind the scenes at the protest heard around the world
the Women's March organizers and Condé Nast.
On January 21, 2017 more than three million marchers of all ages and walks of life took to the streets as part of the largest protest in American history. People from eighty-two countries--on all seven continents--rose up in solidarity. This full-color book offers an unprecedented, front-row seat to one of the most galvanizing movements in American history, with exclusive interviews with Women's March organizers, never-before-seen photographs, and essays by feminist activists.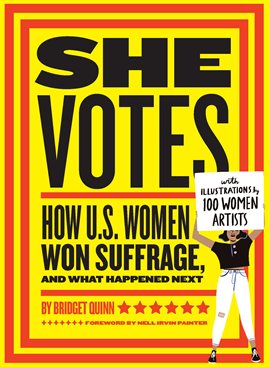 She votes : how U.S. women won suffrage, and what happened next
Bridget Quinn
A colorful, intersectional account of the struggle for women's rights in the United States, featuring heart-pounding scenes and keenly observed portraits. Stories of dynamic women from Elizabeth Cady Stanton to Audre Lorde make She Votes a refreshing and illuminating book. It is illustrated by art from over 100 women artists.

Road map for revolutionaries : resistance, activism, and advocacy for all
Elisa Camahort Page, Carolyn Gerin, Jamia Wilson
This is a handbook for effective activism, advocacy, and social justice for people of all ages and backgrounds. The book addresses timely topics such as online privacy, staying safe at protests, supporting marginalized communities, and keeping up the fight for the long term.

Freedom's children : young civil rights activists tell their own stories
Ellen Levine
In this inspiring collection of true stories, thirty African-Americans who were children or teenagers in the 1950s and 1960s talk about what it was like for them to fight segregation in the South--to sit in an all-white restaurant and demand to be served, to refuse to give up a seat at the front of the bus, to be among the first to integrate the public schools, and to face violence, arrest, and even death for the cause of freedom.

Mayday 1971 : a White House at war, a revolt in the streets, and the untold history of America's biggest mass arrest
Lawrence Roberts
Protestors surged into Washington by the tens of thousands in the spring of 1971, determined to end the Vietnam war with a blockade of the capital. More than 12,000 people were arrested by riot squads. Washington journalist Lawrence Roberts, drawing on dozens of interviews, unexplored archives, and newfound White House transcripts, recreates these largely forgotten events through the eyes of dueling characters. Woven into the story are now-familiar names including John Kerry, Jane Fonda, and Daniel Ellsberg, leaker of the Pentagon Papers.