---
September is the perfect time to explore Hispanic Heritage, check out these amazing titles showcasing the successes, challenges, and future of the Latinx community here and around the world.
Click on each section below to browse our recommendations. Each title is available through one (or more) of the Naperville Public Library's digital resources.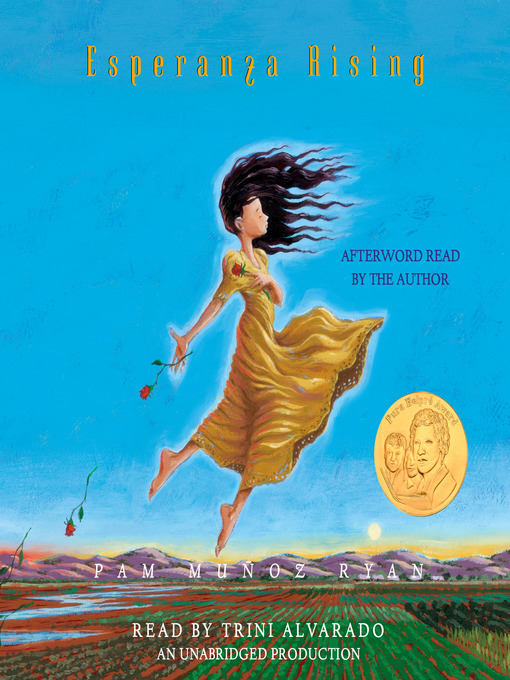 Esperanza Rising
Pam Muñoz Ryan
Esperanza and her mother are forced to leave their life of wealth and privilege in Mexico to go work in the labor camps of Southern California, where they must adapt to the harsh circumstances facing Mexican farm workers on the eve of the Great Depression.
Dancing Hands: How Teresa Carreño Played the Piano for President Lincoln
Margarita Engle and Rafael Lopez
Looks at the life and accomplishments of Teresa Carreño, one of the most famous pianist who, by age nine, performed for President Abraham Lincoln at the White House.
Selena Gomez
Kylie Burns
Talented actress and singer Selena Gomez has definite star quality. From her early start on Barney and Friends to her starring role on the hit TV show Wizards Of Waverly Place, Selena Gomez has millions of fans around the world. This entertaining biography highlights her childhood, her rise to fame, her work as a Unicef Ambassador, and her plans for the future.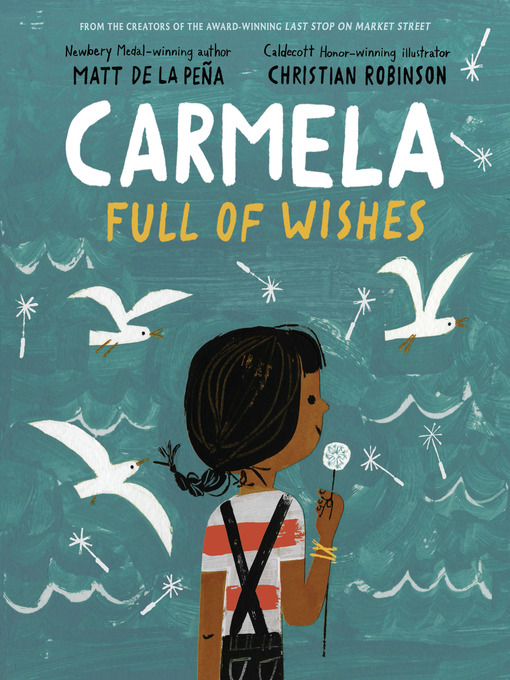 Carmela Full of Wishes
Matt De La Peña and Christian Robinson
When Carmela wakes up on her birthday, her wish has already come true—she's finally old enough to join her big brother as he does the family errands. Together, they travel through their neighborhood, past the crowded bus stop, the fenced-off repair shop, and the panadería, until they arrive at the Laundromat, where Carmela finds a lone dandelion growing in the pavement. But before she can blow its white fluff away, her brother tells her she has to make a wish. If only she can think of just the right wish to make . . .
Gracias
Pat Mora
A young multiracial boy celebrates family, friendship, and fun by telling about some of the everyday things for which he is thankful.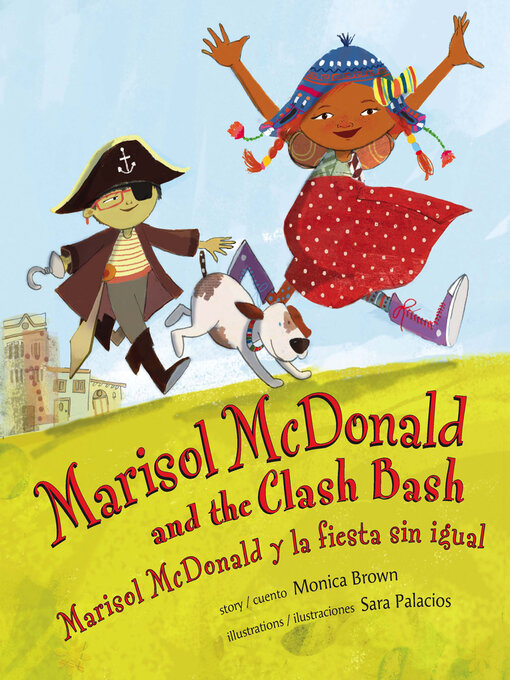 Marisol McDonald and the Clash Bash
Monica Brown and Sara Palacios
Marisol is turning eight, and it's time to plan a birthday party that will be fabulous, marvelous, and divine. She also hopes that Abuelita, who lives far away in Peru, will be able to come to the celebration. At the party store, Marisol can't decide what kind of party to have. Nothing seems right for soccer, pirate, princess, unicorn-loving Marisol. Finally she comes up with just the right idea, and when her friends arrive for her Clash Bash birthday, a big surprise awaits. But in a heartwarming turn of events, Marisol gets the biggest surprise of all—a visit from Abuelita via computer. In this delightful story told in English and Spanish, author Monica Brown and illustrator Sara Palacios once again bring the irrepressible Marisol McDonald to life. With her bright red hair, golden brown skin, mismatched outfits, and endearing individuality, this free-spirited Peruvian-Scottish-American girl is headed straight into the hearts of young readers everywhere.
I am Sonia Sotomayor
Brad Meltzer
Introduces the first Hispanic Supreme Court Justice of the United States and how her life experiences shaped who she would become.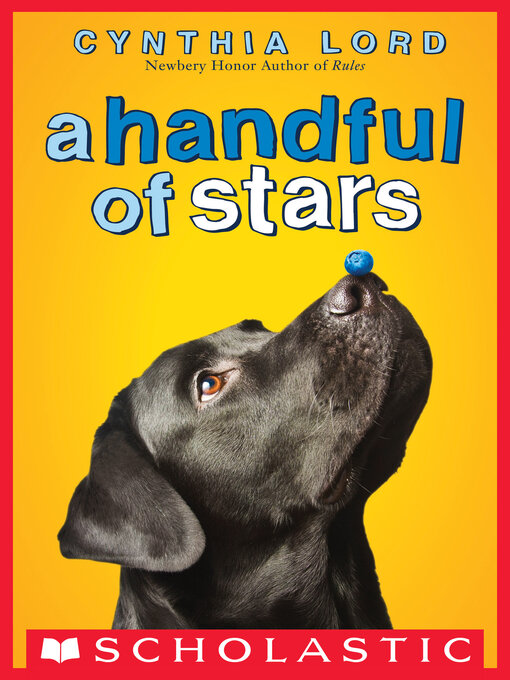 A Handful of Stars
Cynthia Lord
This powerful middle-grade novel from the Newbery Honor author of RULES explores a friendship between a small-town girl and the daughter of migrant workers. When Lily's blind dog, Lucky, slips his collar and runs away across the wide-open blueberry barrens of eastern Maine, it's Salma Santiago who manages to catch him. Salma, the daughter of migrant workers, is in the small town with her family for the blueberry-picking season. After their initial chance meeting, Salma and Lily bond over painting bee boxes for Lily's grandfather, and Salma's friendship transforms Lily's summer. But when Salma decides to run in the upcoming Blueberry Queen pageant, they'll have to face some tough truths about friendship and belonging. Should an outsider like Salma really participate in the pageant-and possibly win? Set amongst the blueberry barrens and by the sea, this is a gorgeous new novel by Newbery Honor author Cynthia Lord that tackles themes of prejudice and friendship, loss and love.
Sofia Valdez, future prez
Andrea Beaty
When her abuelo is injured at the local landfill, second-grader Sofia is determined to transform the dangerous Mount Trashmore into a park, taking on City Hall in the process.
The nighttime noise
Kirsten McDonald
The Garcia family has just moved into their new house, and twins Carlos and Carmen are having a hard time sleeping in their new rooms--especially when the hear a spooky noise outside.
One is a piñata : a book of numbers
Roseanne Greenfield Thong
In rhyming text, Hispanic children count the things, like pinatas and maracas, that can be seen in their neighborhood.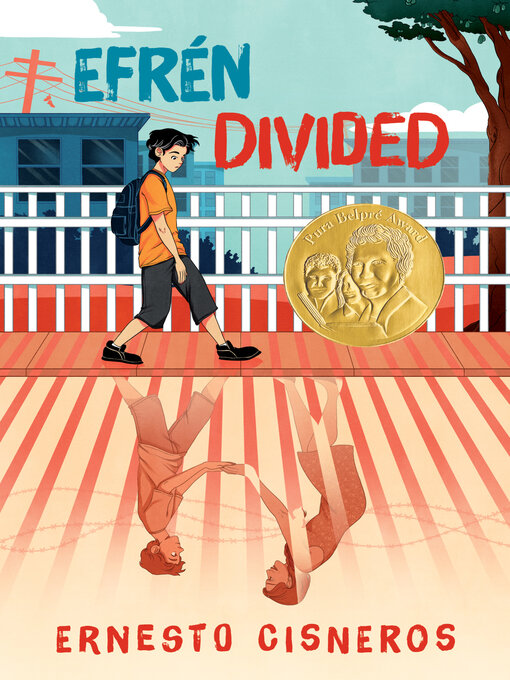 Efrén divided
Ernesto Cisneros
While his father works two jobs, seventh-grader Efrén Nava must take care of his twin siblings, kindergartners Max and Mia, after their mother is deported to Mexico.
Sharuko : Peruvian archaeologist Julio C. Tello
Monica Brown
A picture biography of Julio C. Tello, considered to be the founder of modern Peruvian archaeology, that traces his life from an early interest in Peru's ancient cultures to his rise as the most distinguished Indigenous social scientist of the twentieth century. A map and an afterword with additional information, photograph, and source list are included.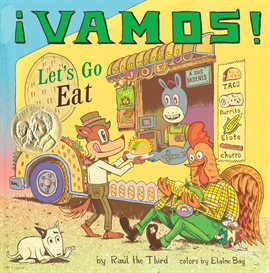 Vamos! Let's Go Eat
Raúl the Third
Little Lobo, a Mexican American, and Bernabé, his dog, gather tacos, frutas picadas, cuernos, and more and deliver them to los luchadores preparing for Lucha Libre.
Count on Pablo
Barbara deRubertis
Pablo demonstrates how good he is at counting while helping his grandmother, his "abuela," prepare to sell vegetables at the market.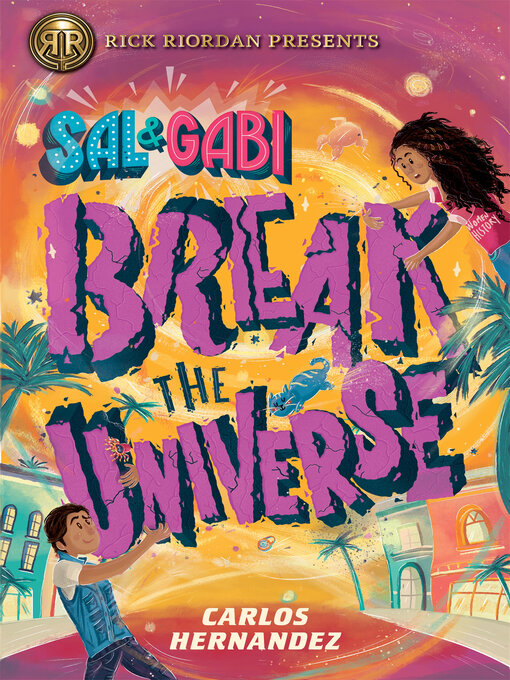 Sal and Gabi Break the Universe
Carlos Hernandez
Best-selling author Rick Riordan presents a brilliant sci-fi romp with Cuban influence that poses this question: What would you do if you had the power to reach through time and space and retrieve anything you want, including your mother, who is no longer living (in this universe, anyway)? How did a raw chicken get inside Yasmany's locker? When Sal Vidon meets Gabi Real for the first time, it isn't under the best of circumstances. Sal is in the principal's office for the third time in three days, and it's still the first week of school. Gabi, student council president and editor of the school paper, is there to support her friend Yasmany, who just picked a fight with Sal. She is determined to prove that somehow, Sal planted a raw chicken in Yasmany's locker, even though nobody saw him do it and the bloody poultry has since mysteriously disappeared. Sal prides himself on being an excellent magician, but for this sleight of hand, he relied on a talent no one would guess . . . except maybe Gabi, whose sharp eyes never miss a trick. When Gabi learns that he's capable of conjuring things much bigger than a chicken—including his dead mother—and she takes it all in stride, Sal knows that she is someone he can work with. There's only one slight problem: their manipulation of time and space could put the entire universe at risk. A sassy entropy sweeper, a documentary about wedgies, a principal who wears a Venetian bauta mask, and heaping platefuls of Cuban food are just some of the delights that await in his mind-blowing novel gift-wrapped in love and laughter.
The Book of Life
Guillermo Del Toro
The journey of Manolo, a young man who is torn between fulfilling the expectations of his family and following his heart. Before choosing which path to follow, he embarks on an incredible adventure that spans three fantastical worlds where he must face his greatest fears.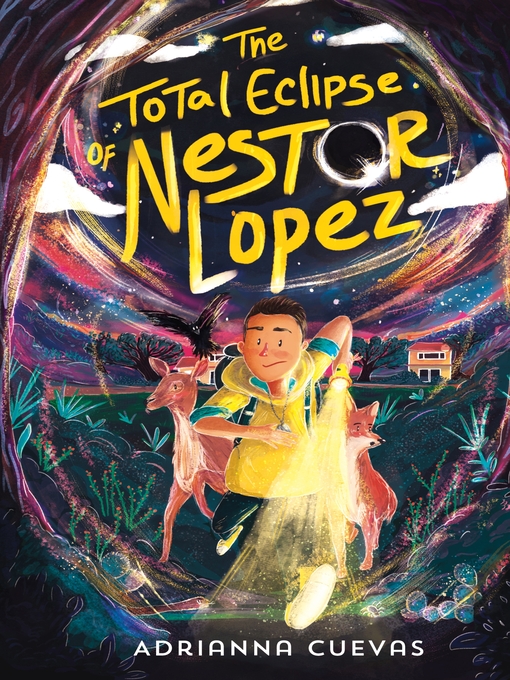 The Total Eclipse of Nestor Lopez
Adrianna Cuevas
All Nestor Lopez wants is to live in one place for more than a few months and have dinner with his dad. When he and his mother move to a new town to live with his grandmother after his dad's latest deployment, Nestor plans to lay low. He definitely doesn't want to anyone find out his deepest secret: that he can talk to animals. But when the animals in his new town start disappearing, Nestor's grandmother becomes the prime suspect after she is spotted in the woods where they were last seen. As Nestor investigates the source of the disappearances, he learns that they are being seized by a tule vieja--a witch who can absorb an animal's powers by biting it during a solar eclipse. And the next eclipse is just around the corner... Now it's up to Nestor's extraordinary ability and his new friends to catch the tule vieja--and save a place he might just call home.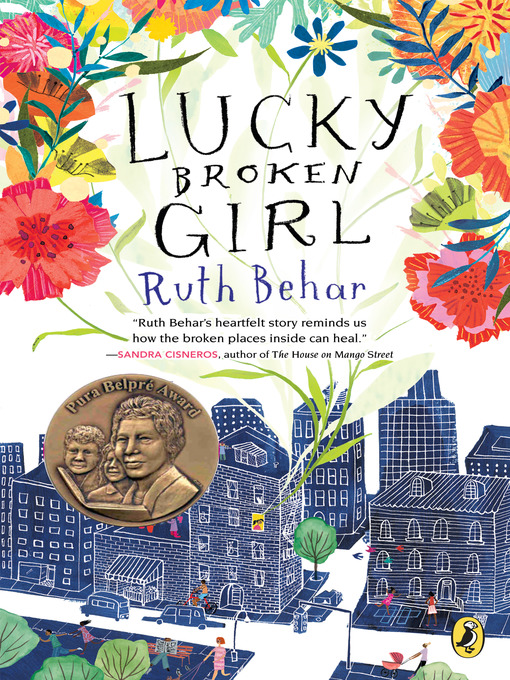 Lucky Broken Girl
Ruth Behar
In this unforgettable multicultural coming-of-age narrative--based on the author's childhood in the 1960s--a young Cuban-Jewish immigrant girl is adjusting to her new life in New York City when her American dream is suddenly derailed. Ruthie's plight will intrigue readers, and her powerful story of strength and resilience, full of color, light, and poignancy, will stay with them for a long time. Ruthie Mizrahi and her family recently emigrated from Castro's Cuba to New York City. Just when she's finally beginning to gain confidence in her mastery of English--and enjoying her reign as her neighborhood's hopscotch queen--a horrific car accident leaves her in a body cast and confined her to her bed for a long recovery. As Ruthie's world shrinks because of her inability to move, her powers of observation and her heart grow larger and she comes to understand how fragile life is, how vulnerable we all are as human beings, and how friends, neighbors, and the power of the arts can sweeten even the worst of times.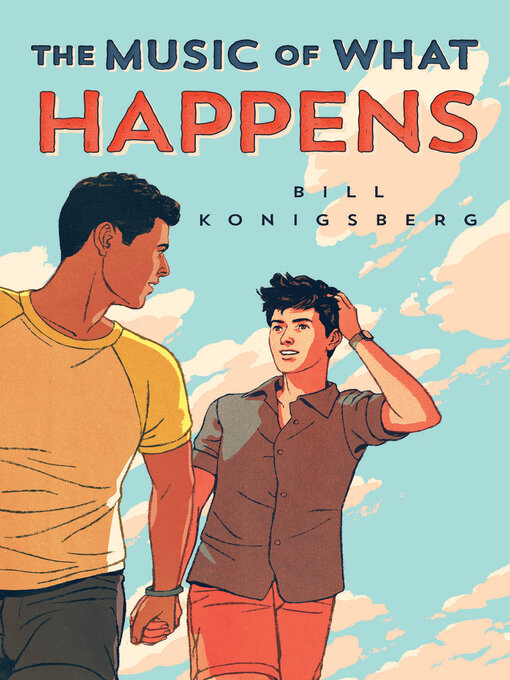 The Music of What Happens
Bill Konigsberg
It is summer in Phoenix, and seventeen-year-old Maximo offers to help a Jordan, a fellow student in high school, with the food truck that belonged to Jordan's deceased father, and which may be the only thing standing between homelessness for Jordan and his mom; the boys are strongly attracted to each other, but as their romance develops it is threatened by the secrets they are hiding--and by the racism and homophobia of those around them.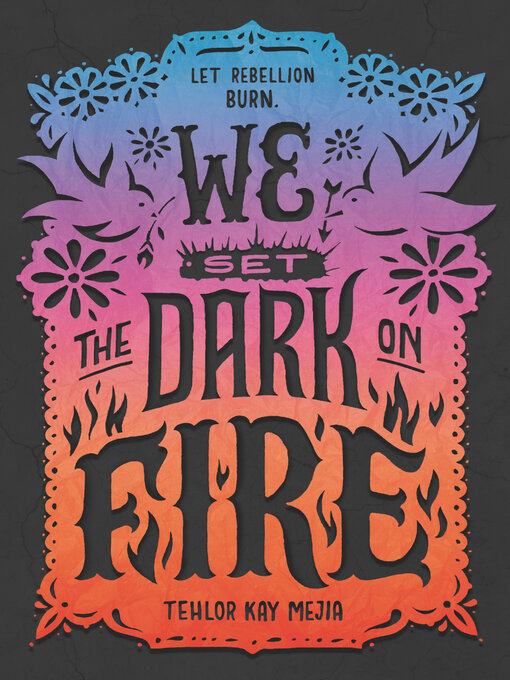 We Set the Dark On Fire
Tehlor Kay Mejia
Dani must question everything she's worked for as she learns about the corruption of the Median government.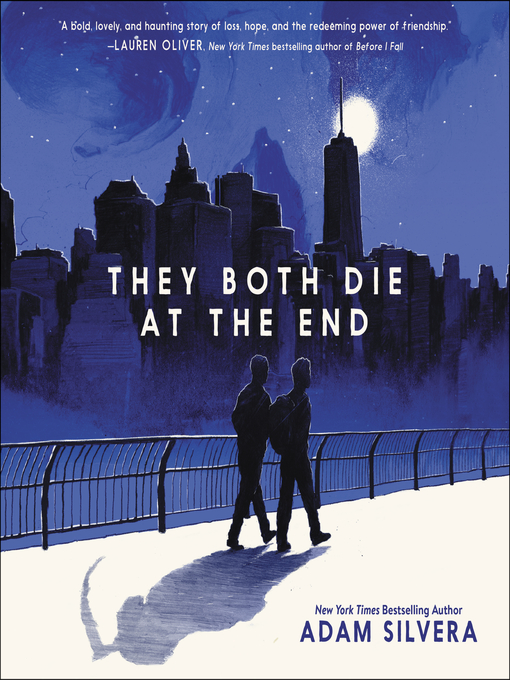 They Both Die at the End
Adam Silvera
In a near-future New York City where a service alerts people on the day they will die, teenagers Mateo Torrez and Rufus Emeterio meet using the Last Friend app and are faced with the challenge of living a lifetime on their End Day.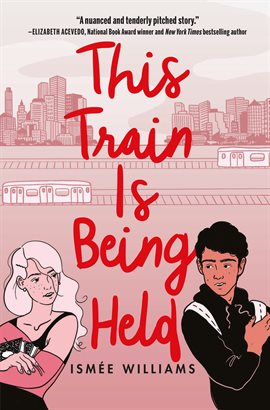 This Train is Being Held
Ismée Williams
Told in two voices, ballet dancer and private school student Isabelle Warren and poet and baseball star Alex Rosario grow closer after meeting on a subway, bonding over their parents' expectations and their own dreams.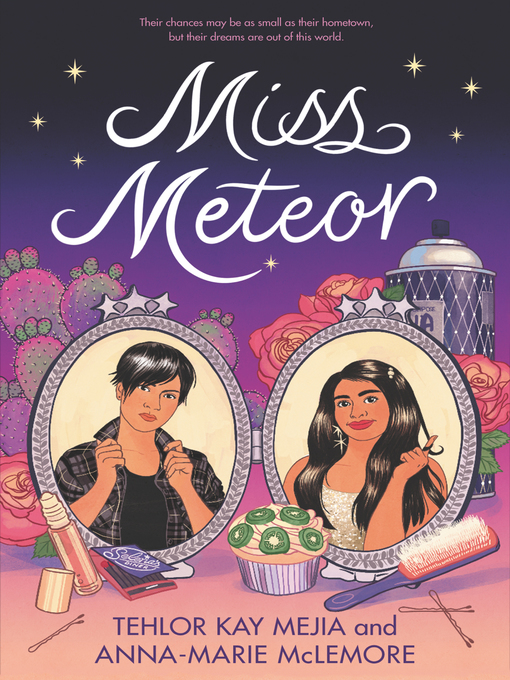 Miss Meteor
Mejia, Tehlor Kay and McLemore, Anna-Marie
A teen who secretly arrived with the meteor that gave her small hometown its name discovers that she is turning back into stardust and teams up with her best friend in an effort to secure her human existence by entering a local beauty pageant that has always been won by thin, blonde, white girls.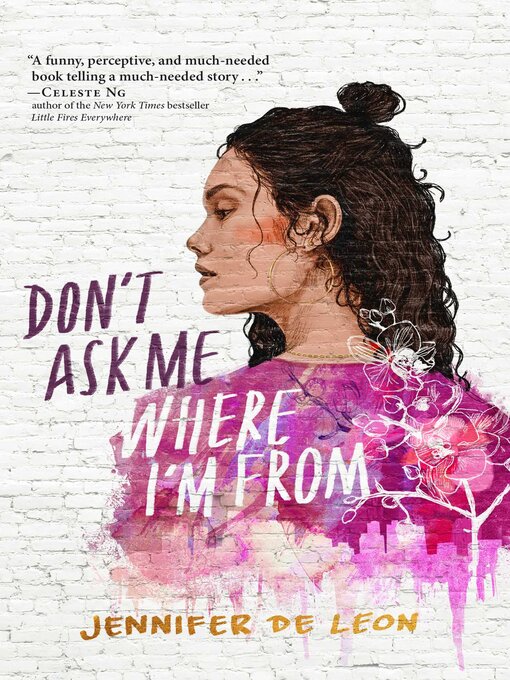 Don't Ask Me Where I'm From
Jennifer De Leon
Liliana Cruz does what it takes to fit in at her new nearly all-white school, but when family secrets come out and racism at school gets worse than ever, she must decide what she believes in and take a stand.
How to Build a Heart
Maria Padian
Izzy Crawford's family has been selected for a new home by Habitat for Humanity, near where the very attractive Sam lives, but just when her neighbor and best friend needs her most.
When Light Left Us
Leah Thomas
After the Vasquez siblings' father leaves, an alien named Luz fills the void, using them to satisfy his curiosity and then leaves them forever changed.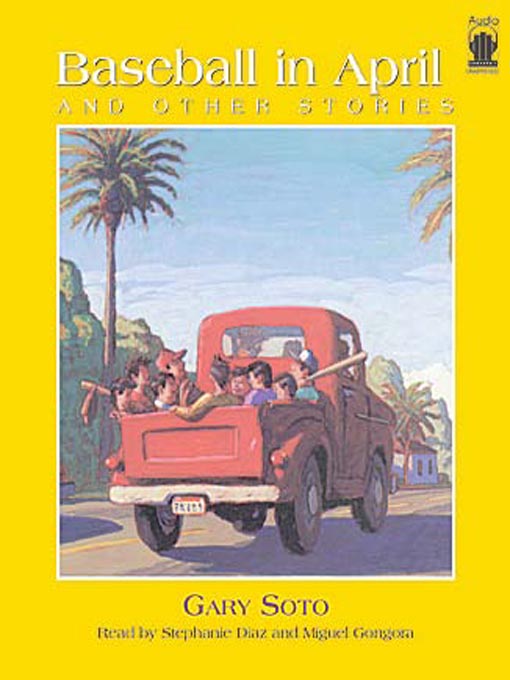 Baseball in April and Other Stories
Gary Soto
A collection of eleven short stories focusing on the everyday adventures of Hispanic young people growing up in Fresno, California.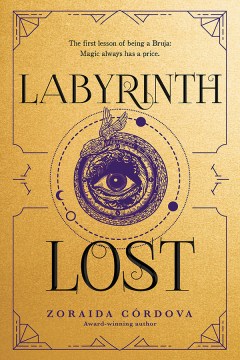 Labyrinth Lost
Zoraida Cordova
Alex is a bruja and the most powerful witch in her family. But she's hated magic ever since it made her father disappear into thin air. When a curse she performs to rid herself of magic backfires and her family vanishes, she must travel to Los Lagos, a land in-between as dark as Limbo and as strange as Wonderland, to get her family back.
The Education of Margot Sanchez
Lilliam Rivera
Margot Sanchez is paying off her debts by working in her family's South Bronx grocery store, but she must make the right choices about her friends, her family, and Moises, the good looking but outspoken boy from the neighborhood.
Never Look Back
Lilliam Rivera
A modern retelling of the myth, Orpheus and Eurydice, in which Eury leaves Puerto Rico for the Bronx, haunted by losing all to Hurricane Maria and by evil spirit Ato, and meets a bachata-singing charmer, Pheus.

Analee, In Real Life
Janelle Milanes
Anxious, awkward Analee Echevarria only feels confident playing her favorite online game, but with a potential real-world romance and her father's remarriage looming, she begins to rediscover herself.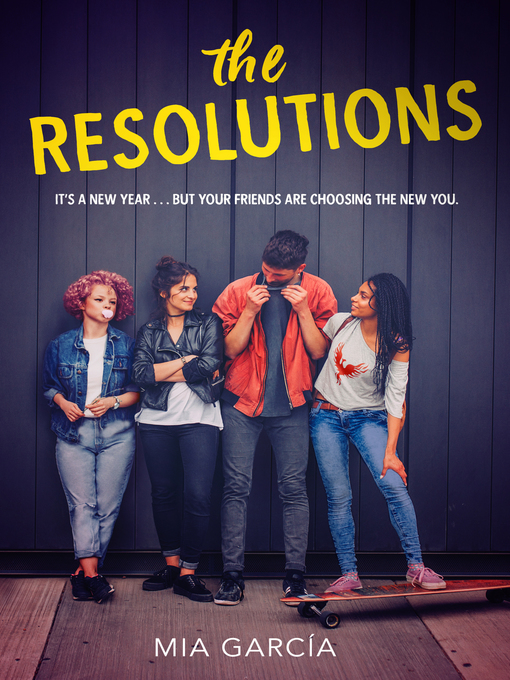 The Resolutions
Mia Garcia
From hiking trips to four-person birthday parties to never-ending group texts, Jess, Lee, Ryan, and Nora have always been inseparable. But now with senior year on the horizon, they've been growing apart. And so, as always, Jess makes a plan. Reinstating their usual tradition of making resolutions together on New Year's Eve, Jess adds a new twist: instead of making their own resolutions, the four friends assign them to one another--dares like kiss someone you know is wrong for you, find your calling outside your mom's Puerto Rican restaurant, finally learn Spanish, and say yes to everything. But as the year unfolds, Jess, Lee, Ryan, and Nora each test the bonds that hold them together. And amid first loves, heartbreaks, and life-changing decisions, beginning again is never as simple as it seems.
Holly Hernandez and the Death of Disco
Richie Narvaez
In New York in 1979, high school sophomore Holly accuses her academic rival, Xander Herrera, of murder, but quickly realizes her mistake as they both set out to find the real killer.
Sanctuary
Paola Mendoza & Abby Sher
In 2032, when sixteen-year-old Vali's mother is detained by the Deportation Forces, Vali must flee Vermont with her little brother, Ernie, hoping to reach their Tía Luna in the sanctuary state of California.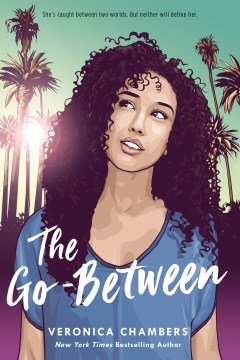 The Go-Between
Veronica Chambers
Both of sixteen-year-old Cammi's parents are stars in Mexico, but everything changes when her mother accepts a role in an American sitcom.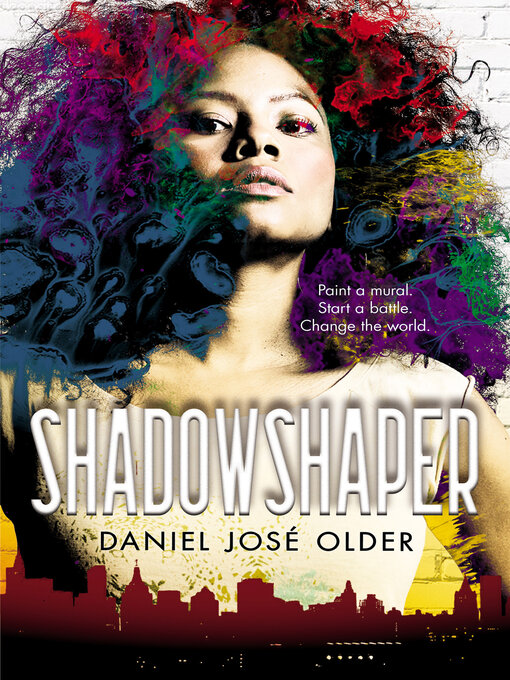 Shadowshaper
Daniel Jose Older
When the murals painted on the walls of her Brooklyn neighborhood start to change and fade in front of her, Sierra Santiago realizes that something strange is going on--then she discovers her Puerto Rican family are shadowshapers and finds herself in a battle with an evil anthropologist for the lives of her family and friends.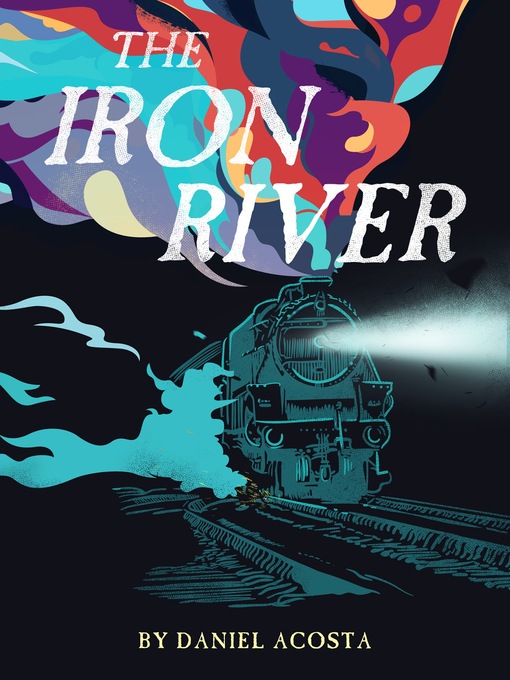 Iron River
Daniel Acosta
When twelve-year-old Manny Maldonado and his friends find a hobo's body near the train tracks that run through their tight-knit San Gabriel valley community, a police officer tries to pin the murder on them.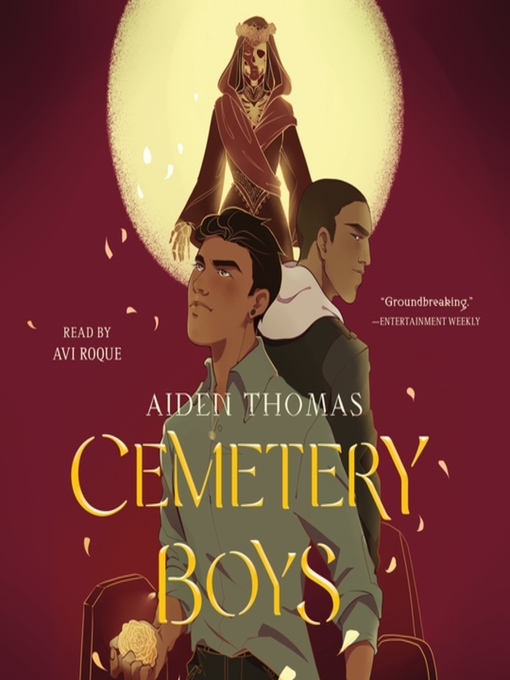 Cemetery Boys
Aiden Thomas
Yadriel, a trans boy, summons the angry spirit of his high school's bad boy, and agrees to help him learn how he died, thereby proving himself a brujo, not a bruja, to his conservative family.
The Latin table
Isabel Cruz
Easy, flavorful, and good-for-you Latin cuisine from the kitchen of west-coast chef and restaurant owner, Isabel Cruz
Afterlife : a novel
Julia Alvarez
A literature professor tries to rediscover who she is after the sudden death of her husband, even as a series of family and political jolts force her to ask what we owe those in crisis in our families, biological or otherwise
My time to speak
Ilia Calderón
An inspiring, timely, and conversation-starting memoir from the barrier-breaking and Emmy Award-winning journalist Ilia Calderón-the first Afro-Latina to anchor a high-profile newscast for a major Hispanic broadcast network in the United States-about following your dreams, overcoming prejudice, and embracing your identity
Be recorder : poems
Carmen Giménez Smith
This book catalogs border walls, motherhood, queerness and xenophobic violence. In doing so, it reaffirms Carmen Gimenez Smith as a chronicler of our times, a voice to be heard and as herself, completely and utterly.
How does it feel to be unwanted?
Eileen Truax
Each of these 13 stories of Mexicans in the United States are rich and humanizing, illuminating the scope and breadth of a frequently stereotyped population.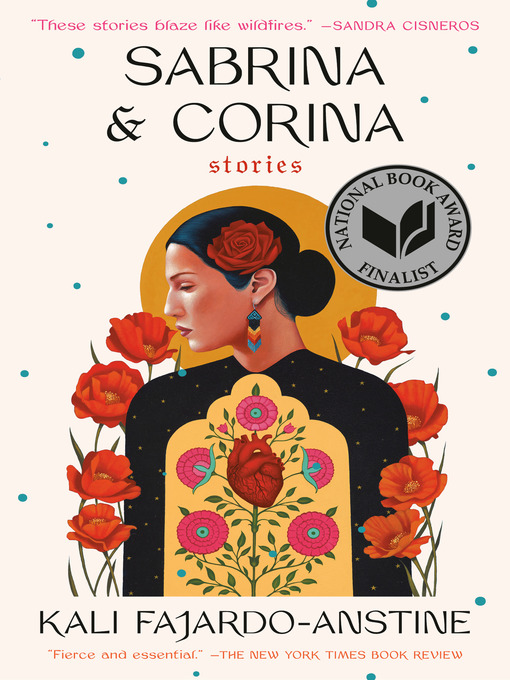 Sabrina & Corina
Kali Fajardo-Anstine
Kali Fajardo-Anstine's magnetic story collection breathes life into her Latina characters of indigenous ancestry and the land they inhabit in the American West. Against the remarkable backdrop of Denver, Colorado—a place that is as fierce as it is exquisite—these women navigate the land the way they navigate their lives: with caution, grace, and quiet force.
El Norte
Carrie Gibson
Carrie Gibson explains with great depth and clarity in El Norte, the nation has much older Spanish roots--ones that have long been unacknowledged or marginalized. The Hispanic past of the United States predates the arrival of the Pilgrims by a century, and has been every bit as important in shaping the nation as it exists today. El Norte chronicles the sweeping and dramatic history of Hispanic North America from the arrival of the Spanish in the early 16th century to the present--from Ponce de Leon's initial landing in Florida in 1513 to Spanish control of the vast Louisiana territory in 1762 to the Mexican-American War in 1846 and up to the more recent tragedy of post-hurricane Puerto Rico and the ongoing border acrimony with Mexico.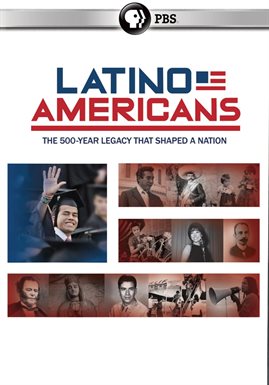 Latino Americans
Ray Suarez
Latino Americans chronicles the rich and varied history of Latinos, who have helped shaped our nation and have become, with more than fifty million people, the largest minority in the United States. This companion to the landmark PBS miniseries vividly and candidly tells how the story of Latino Americans is the story of our country. Author and acclaimed journalist Ray Suarez explores the lives of Latino American men and women over a five-hundred-year span, encompassing an epic range of experiences from the early European settlements to Manifest Destiny; the Wild West to the Cold War; the Great Depression to globalization; and the Spanish-American War to the civil rights movement.
Roma
Alfonso Cuaron
Alfonso Cuaron recreated the early 1970s Mexico City of his childhood, narrating a tumultuous period in the life of a middle-class family through the experiences of Cleo, the indigenous domestic worker who keeps the household running. Charged with the care of four small children abandoned by their father, Cleo tends to the family even as her own life is shaken by personal and political upheavals.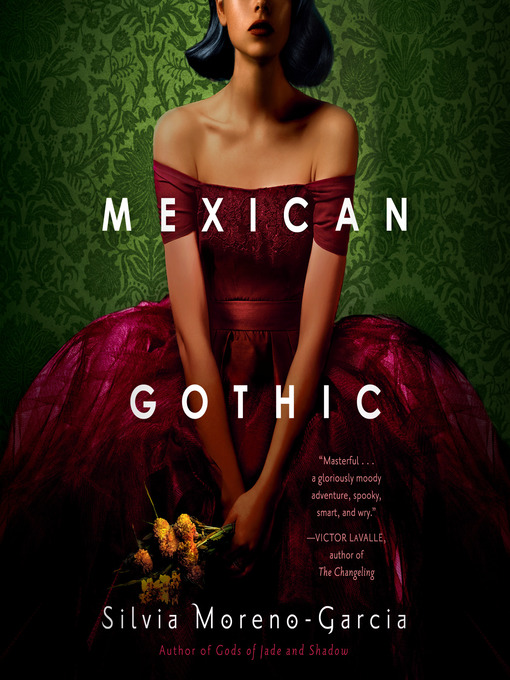 Mexican Gothic
Silvia Moreno-Garcia
A darkly enchanting reimagining of Gothic fantasy, in which a spirited young woman discovers the haunting secrets of a beautiful old mansion in 1950s Mexico.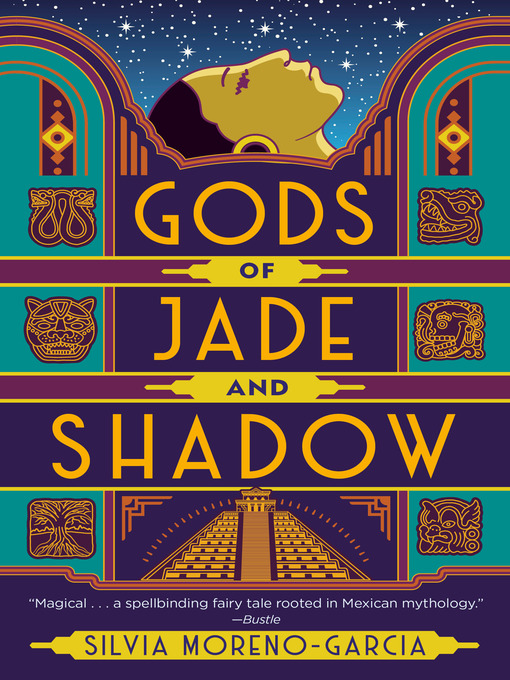 Gods of jade and shadow
Silvia Moreno-Garcia
The Mayan God of Death sends a young woman on a harrowing, life-changing journey in this dark fairy tale inspired by Mexican folklore.
My Sweet Mexico
Fany Gerson
The first cookbook to present authentic versions of beloved Mexican sweets plus a creative selection of new recipes rooted in traditional flavors and ingredients.
Feathered serpent, dark heart of sky
David Bowles
The stories in Feathered Serpent, Dark Heart of Sky trace the history of the world from its beginnings in the dreams of the dual god Ometeotl, to the arrival of the Spanish conquistadors in Mexico and the fall of the great city Tenochtitlan. In the course of that history we learn about the Creator Twins, Feathered Serpent, and Dark Heart of Sky, and how they built the world on a leviathan's back; of the shape-shifting nahualli; and the aluxes—elfish beings known to help out the occasional wanderer. And finally, we read Aztec tales about the arrival of the blonde strangers from across the sea, the strangers who seek to upend the rule of Motecuhzoma and destroy the very stories we are reading.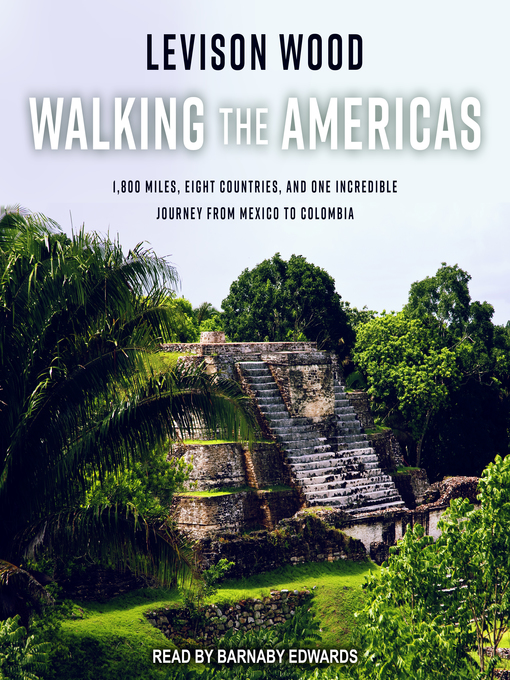 Walking the Americas 1,800 miles, eight countries, and one incredible journey from Mexico to Colombia
Levison Wood
Starting in the Yucatán, Wood sets out on an epic walking voyage, moving through Belize, Guatemala, Honduras, Nicaragua, Costa Rica, and Panama, travelling in the opposite direction along vital migrant routes. Journeying from sleepy barrios to glamourous cities to Mayan ruins lying unexcavated in the wilderness, Wood forges new relationships along the way that stand at the heart of this book--and the personal histories, cultures, and popular legends he discovers paint a riveting history of Mexico and Central America.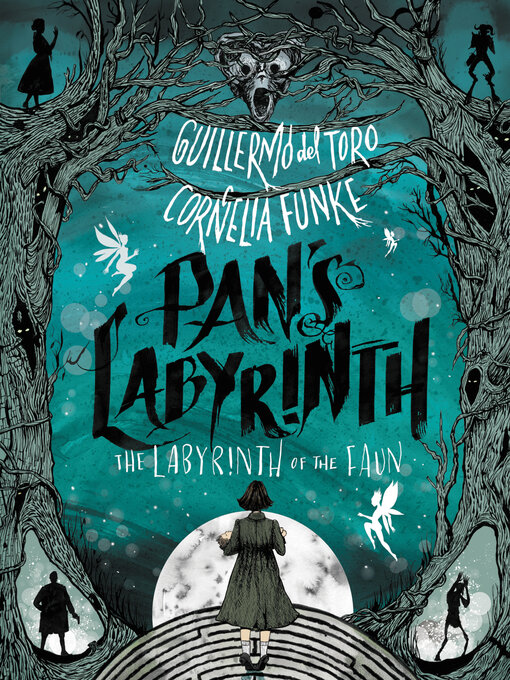 Pan's labyrinth
Guillermo Del Toro
A dark fable set five years after the end of the Spanish Civil War. Eleven-year-old Ofelia comes face to face with the horrors of fascism when she and her pregnant mother are uprooted to the countryside, where her new stepfather, a sadistic captain in General Franco's army, hunts down Republican guerrillas who refuse to give up the fight. The violent reality in which she lives merges seamlessly with a fantastical interior world when Ofelia meets a faun in a decaying labyrinth.
I dream in another language
Director of photography, Tonatiuh Martínez Valdez
An indigenous language is in peril as its last two speakers, Evaristo and Isauro, had a quarrel in the past and haven't spoken to each other in over fifty years. Martín, a young linguist, will undertake the challenge to bring the old friends back together and convince them to once again talk to each other, all so he can obtain a recorded registration of the language and study it. However, hidden in the past, in the heart of the jungle, lies a secret concealed by the language that makes it difficult to believe that the heart of Zikril will beat once again
Before night falls
Directors of photography, Xavier Pérez Grobet, Guillermo Rosas
A look at the life of Reinaldo Arenas, from childhood in Cuba to his death in New York City. His writings and homosexuality get him in trouble with Castro's Cuba and he spends two years in prison before leaving for the United States.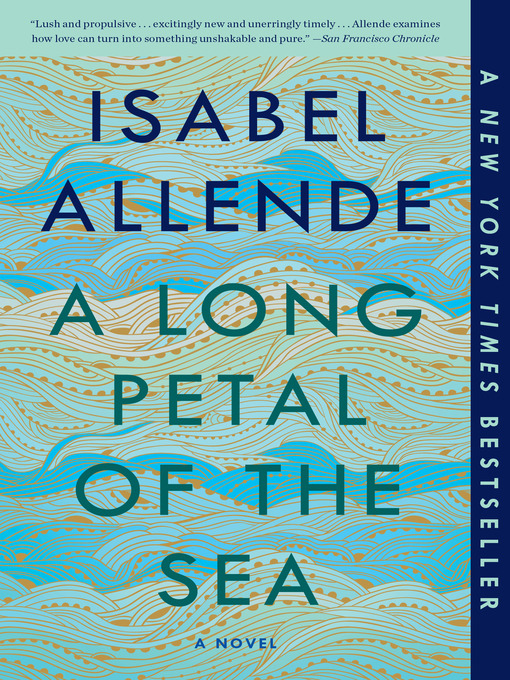 A long petal of the sea
Isabel Allende
In the late 1930s, civil war grips Spain. When General Franco and his Fascists succeed in overthrowing the government, hundreds of thousands are forced to flee in a treacherous journey over the mountains to the French border. Among them is Roser, a pregnant young widow, who finds her life intertwined with that of Victor Dalmau, an army doctor and the brother of her deceased love. In order to survive, the two must unite in a marriage neither of them desires. Together with two thousand other refugees, Roser and Victor embark for Chile on the SS Winnipeg, a ship chartered by the poet Pablo Neruda: "the long petal of sea and wine and snow." As unlikely partners, the couple embraces exile as the rest of Europe erupts in world war. Starting over on a new continent, they face trial after trial, but they will also find joy as they patiently await the day when they might go home. Through it all, their hope of returning to Spain keeps them going. Destined to witness the battle between freedom and repression as it plays out across the world, Roser and Victor will find that home might have been closer than they thought all along. A masterful work of historical fiction about hope, exile, and belonging, A Long Petal of the Sea shows Isabel Allende at the height of her powers.
Our America : a Hispanic history of the United States
Felipe Fernández-Armesto
Maps the influence of America's Hispanic past, from the explorers and conquistadors who helped colonize Puerto Rico and Florida, to the missionaries and rancheros who settled in California and the 20th-century resurgence in major cities like Chicago and Miami.
Dolores
director of photography, Jesse Dana
Dolores Huerta is among the most important, yet least known, activists in American history. An equal partner in co-founding the first farm workers unions with Cesar Chavez, her enormous contributions have gone largely unrecognized. Dolores tirelessly led the fight for racial and labor justice, becoming one of the most defiant feminists of the twentieth century
Paracuellos
Carlos Giménez
Paracuellos is a work of great courage, created at a time when telling the truth about Spain's political past could get one killed. The stories transcend just being about a historical moment in Spain. Their humanity will speak to everyone. The stories are heartbreakers, but Carlos never loses his sense of humor.
Chicano! History of the Mexican-American Civil Rights Movement
Director Hector Galan
This four part landmark documentary series now a classic for Mexican American history of the U.S., chronicles the struggle for equality and social justice of the Mexican American community in the United States from 1965 to 1975.
Jane the Virgin
Actor Gina Rodriguez
This award-winning TV series follows Jane Gloriana Villanueva, a hard-working, young, Venezuelan-American woman, and her family while playing with telonevela tropes. It all begins when Jane, who has vowed to save her virginity until marriage, is mistakenly artificially inseminated during a checkup. This heartfelt romantic-comedy drama tackles real issues in between laughs and cliffhangers.
The Latino Americans collection
Directors David Belton, Sonia Fritz
Latino Americans is the first major documentary series for television to chronicle the rich and varied history and experiences of Latinos, who have for the past 500-plus years helped shape what is today the United States and have become, with more than 50 million people, the largest minority group in the U.S.