---
World Mental Health day is observed in October, which is the perfect time to foster understanding of mental health illnesses. Join Naperville Public Library in celebrating neurodiversity and mental health with these illuminating titles.
Click on each section below to browse our recommendations. Each title is available through one (or more) of the Naperville Public Library's digital resources.
Speechless
Adam P. Schmitt
As if being stuffed into last year's dress pants at his cousin's wake weren't uncomfortable enough, thirteen-year-old Jimmy has just learned from his mother that he has to say a few words at the funeral the next day. Why him? What could he possibly say about his cousin, who ruined everything they did? He can't recall one birthday party, family gathering, or school event with Patrick that didn't result in injury or destruction. As Jimmy attempts to navigate the odd social norms of the wake, he draws on humor, heartfelt concern, and a good deal of angst while racking his brain and his memory for a decent and meaningful memory to share. But it's not until faced with a microphone that the realization finally hits him: it's not the words that are spoken that matter the most, but those that are truly heard.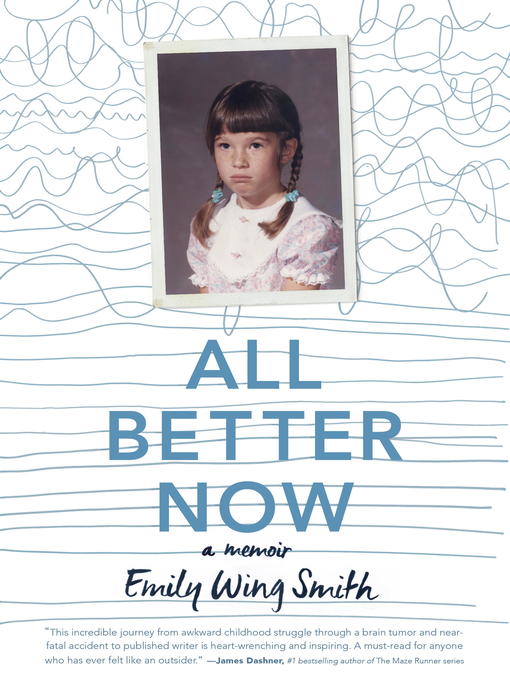 All better now
Emily Wing Smith
Author Emily Wing Smith chronicles her childhood struggles with mental and learning disabilities and the car accident when she was twelve that led to the discovery of a brain tumor at the base of her skull
Wemberly Worried
Kevin Henkes
A mouse named Wemberly, who worries about everything, finds that she has a whole list of things to worry about when she faces the first day of nursery school.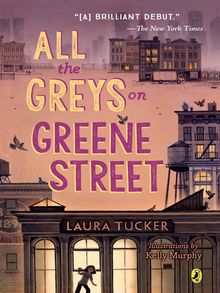 All the Greys on Greene Street
Laura Tucker
SoHo, 1981. Twelve-year-old Olympia is an artist -- and in her neighborhood, that's normal. Her dad and his business partner Apollo bring antique paintings back to life, while her mother makes intricate sculptures in a corner of their loft, leaving Ollie to roam the streets of New York with her best friends Richard and Alex, drawing everything that catches her eye. Then everything falls apart. Ollie's dad disappears in the middle of the night, leaving her only a cryptic note and instructions to destroy it. Her mom has gone to bed, and she's not getting up. Apollo is hiding something, Alex is acting strange, and Richard has questions about the mysterious stranger he saw outside. And someone keeps calling, looking for a missing piece of art.... Olympia knows her dad is the key -- but first, she has to find him, and time is running out.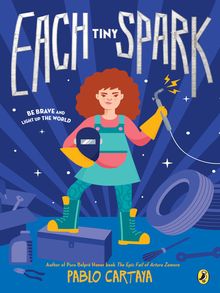 Each Tiny Spark
Pablo Cartaya
Sixth-grader Emilia Torres struggles with ADHD, her controlling abuela, her mother's work commitments, her father's distance after returning from deployment, evolving friendships, and a conflict over school redistricting.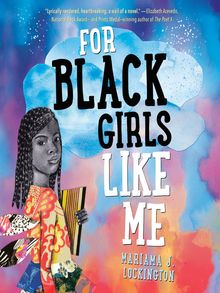 For Black Girls like Me
Mariama Lockington
Eleven-year-old Makeda dreams of meeting her African American mother, while coping with serious problems in her white adopted family, a cross-country move, and being homeschooled.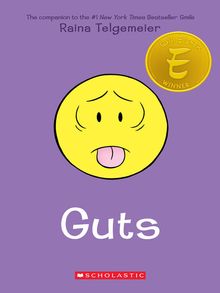 Guts
Raina Telgemeier
In a semi-autobiographical graphic novel, the author describes her childhood anxiety, in a story about growing up and gathering the courage to face and conquer her fears.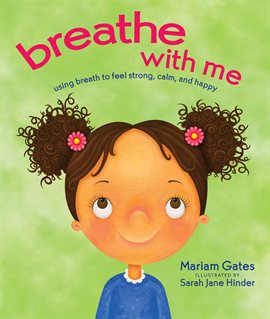 Breathe with me : using breath to feel strong, calm, and happy
Mariam Gates
Through visualization and play, this engaging breath-by-breath journey teaches children an essential set of self-care skills that will benefit them for a lifetime.
I am enough!' : words to live by
Gary Cunningham
Most of the time, I just don't feel I'm good enough.' This is the most common statement that Gary Cunningham has heard while speaking in schools and YouthReach groups around Ireland. A former inmate of Mountjoy Prison and the author of Joys of Joy: Finding Myself in an Irish Prison and Life After Joy: A Prisoner No More, Gary has had the opportunity to deliver his unique message to over a thousand young people across the nation.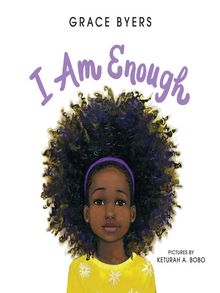 I am enough
Grace Byers
We are all here for a purpose. We are more than enough. We just need to believe it.
Violet Shrink
Christine Baldacchino
Violet doesn't like parties. Violet's natural introversion and feelings of social anxiety are normalized when she and her father reach a solution together. This text demonstrates the role imagination often plays for children dealing with anxiety, and the power of a child expressing their feelings to a parent who is there to listen.
In my heart a book of feelings
Jo Witek
A young girl explores what different emotions feel like, such as happiness which makes her want to twirl, or sadness which feels as heavy as an elephant.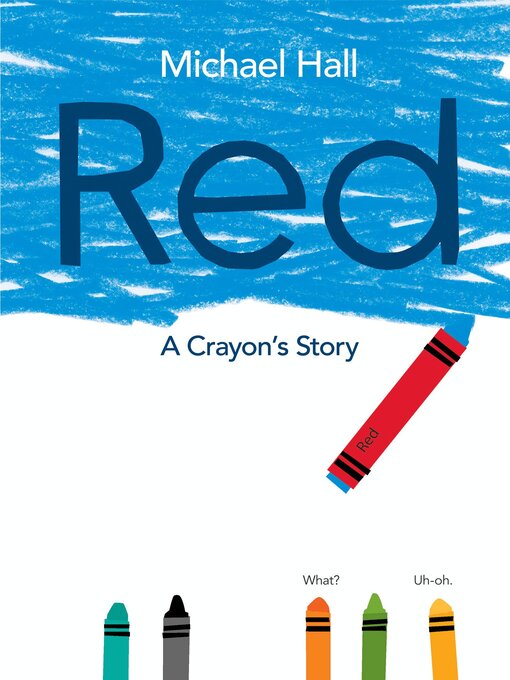 Red
Michael Hall
Red's factory-applied label clearly says that he is red, but despite the best efforts of his teacher, fellow crayons and art supplies, and family members, he cannot seem to do anything right until a new friend offers a fresh perspective.
Ruby Finds a Worry
Tom Percival
A young girl's sense of adventure and exploration vanishes when she discovers a Worry that grows and grows until she learns how to get rid of it.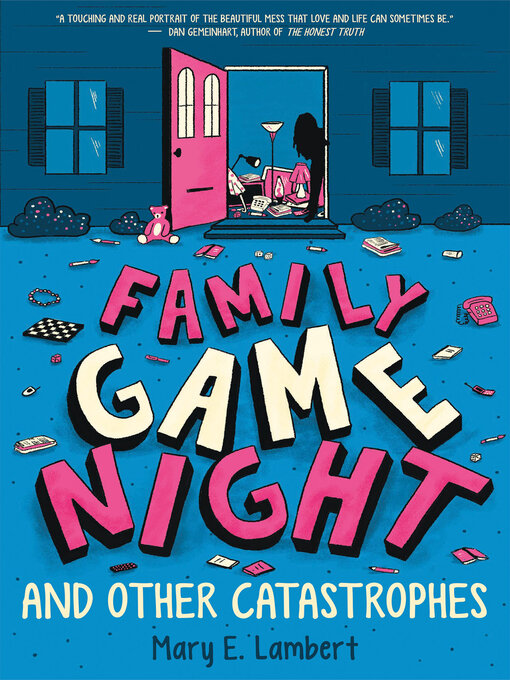 Family Game Night
Mary E Lambert
Seventh-grader Annabelle's mother is a hoarder, and their whole house is full of canned goods, broken toys, fabric, and old newspapers--but when a pile of newspapers (organized by weather reports) falls on Annabelle's younger sister Leslie and their mother is more concerned about the newspapers, it sets off a chain of events that brings their fix-it-all grandmother in and Annabelle realizes that if there is any hope for change she can not isolate herself and keep her family's problems secret.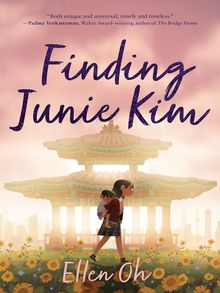 Finding Junie Kim
Ellen Oh
A tale based on true events follows the coming-of-age of a girl who is motivated by an act of racism at school to learn about her ancestral heritage and her grandparents' experiences as lost children during the Korean War.
Hurry Up, Franklin / Franklin's Bad Day
Nelvana International
In ""Hurry Up, Franklin"", Franklin heads over to his best Friend Bear's surprise birthday party. However, Franklin tends to take his take as he is sidetracked with nature's beauty. He enjoys the adventure and even picks up treasures along the way. In the end, he still makes it to the birthday party just in time. In ""Franklin's Bad Day"", Franklin is sad because his best friend, Otter had moved away. Even though he refuses to admit it, he's also angry and mad at everyone, including his friends. He then realizes, no matter what, it's no excuse for his behavior.
Life Inside My Mind: 31 authors share their personal struggles
Jessica Burkhart
Thirty-one YA authors share their own struggles with mental illness, ranging from such topics as neurodiversity and addiction to OCD and PTSD.
Vincent can't sleep : Van Gogh paints the night sky
Barb Rosenstock
Describes how Van Gogh's insomnia, possibly a symptom of mental or physical illness, allowed him to view the night sky while everyone else was asleep and influenced how he saw the world around him.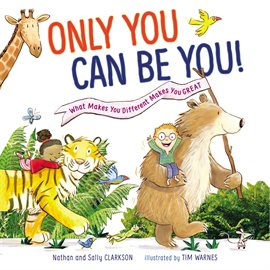 Only you can be you : what makes you different makes you great
Sally Clarkson
Some kids like to dance and laugh out loud, and some sit quietly and make up stories in their heads-but we're all different, and that's okay because the maker of everything made us this way! In their first picture book, bestselling author Sally Clarkson and her son Nathan encourage children on the journey to discovering their strengths. Mother and son duo draw on themes from their first book, Different, the emotive story of Nathan's experiences growing up with mental illness and learning disabilities and Sally's journey to loving him unconditionally. With the powerful truth that what makes you different makes you great, Only You Can Be You will help children embrace their differences and celebrate the differences in others.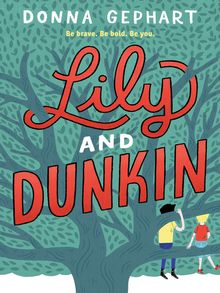 Lily and Dunkin
Donna Gephart
Lily Jo McGrother, born Timothy McGrother, is a girl. But being a girl is not so easy when you look like a boy. Especially when you're in the eighth-grade. Norbert Dorfman, nicknamed Dunkin Dorfman, is bipolar and has just moved from the New Jersey town he's called home for the past thirteen years. This would be hard enough, but the fact that he is also hiding from a painful secret makes it even worse. One summer morning, Lily Jo McGrother meets Dunkin Dorfman, and their lives forever change.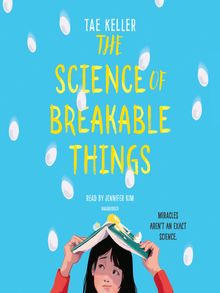 Science of Breakable things
Tae keller
Middle schooler Natalie's year-long assignment to answer a question using the scientific process leads to truths about her mother's depression and her own cultural identity.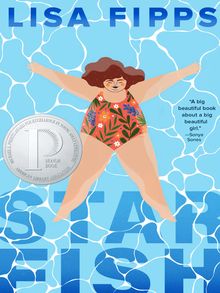 Starfish
Lisa Fipps
Bullied and shamed her whole life for being fat, twelve-year-old Ellie finally gains the confidence to stand up for herself, with the help of some wonderful new allies.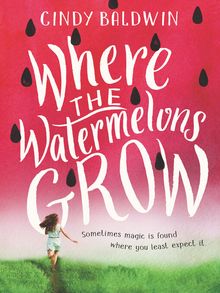 Where the watermelons Grow
Cindy Baldwin
Twelve-year-old Della Kelly of Maryville, North Carolina, tries to come to terms with her mother's mental illness while her father struggles to save the farm from a record-breaking drought.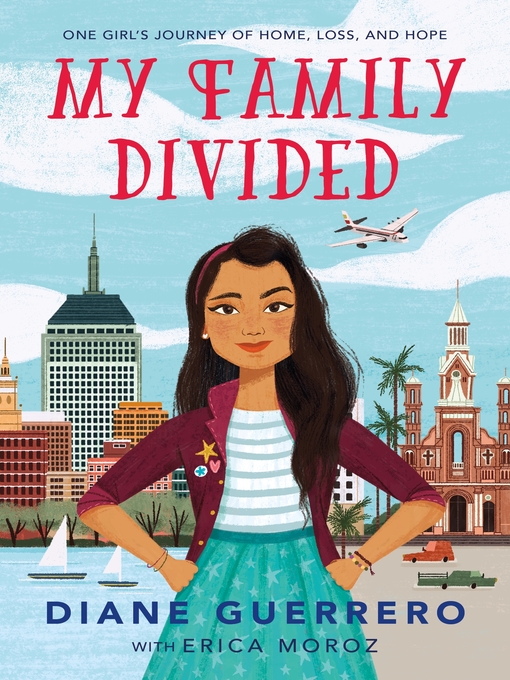 My family Divided: One Girl's Journey of home, loss, and hope
Diane Guerrero & Erica Moroz
The star of Orange Is the New Black and Jane the Virgin, Diane Guerrero presents her personal story in this middle grade memoir about her parents' deportation and the nightmarish struggles of undocumented immigrants and their American children.
Inside out
Disney
Growing up can be a bumpy road, and it's no exception for Riley, who is uprooted from her Midwest life when her father starts a new job in San Francisco. Like all of us, Riley is guided by her emotions ; Joy, Fear, Anger, Disgust, and Sadness. The emotions live in Headquarters, the control center inside Riley's mind, where they help advise her through everyday life.
Alphabet's Sad Day
PBS
Pig should be excited to get to help his big brothers build their brick house, but he's sad because he feels like he's not really helping. To find an answer to his question of what to do, the Super Readers Jump into the book The Alphabet's Sad Day where they show the sad letters in the Alphabet just how important they are for both making sounds and making WORDS!
Blue's Clues & You! Caring with Blue
Nickelodeon
Blue and her friends are experiencing all kinds of emotions, Josh is feeling silly, Magenta is excited to get new glasses, and Blue is feeling a little bit sad! Let's play Blue's Clues to find the best way to help deal with all these feelings!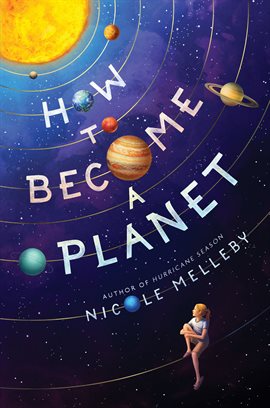 How to become a planet
Nicole Melleby
After an entire summer trying to figure out how to go back to being the person she was before her depression and anxiety diagnosis, twelve-year-old Pluto finds out--with the help of the Hayden Planetarium hotline, a new tutor, and a new friend--that there is no old or new Pluto, there's just Pluto, growing up.
The Don't Worry Book
Todd Parr
Offers readers solutions and comfort in situations that might make them worry.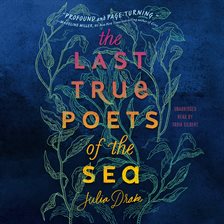 The Last True Poets of the Sea
Julia Drake
Inspired loosely by Shakespeare's Twelfth Night, teenaged Violet is shipped off to Maine after her brother's hospitalization, where she searches for the lost shipwreck that her great-great grandmother survived and for answers about her family's long struggle with mental illness, all while falling in love.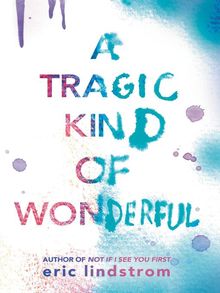 A Tragic Kind of Wonderful
Eric Lindstrom
For sixteen-year-old Mel Hannigan, bipolar disorder makes life unpredictable. Her latest struggle is balancing her growing feelings in a new relationship with her instinct to keep everyone at arm's length. And when a former friend confronts Mel with the truth about the way their relationship ended, deeply buried secrets threaten to come out and upend her shaky equilibrium. As the walls of Mel's compartmentalized world crumble, she fears the worst—that her friends will abandon her if they learn the truth about what she's been hiding. Can Mel bring herself to risk everything to find out?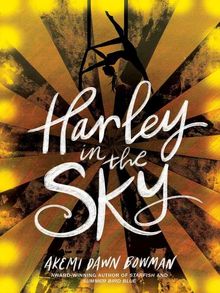 Harley in the Sky
Akemi Dawn Bowman
Eighteen-year-old Harley, dreams of quitting school to join her parents' Las Vegas circus and when they refuse, she joins a rival circus where she must learn hard truths and face consequences.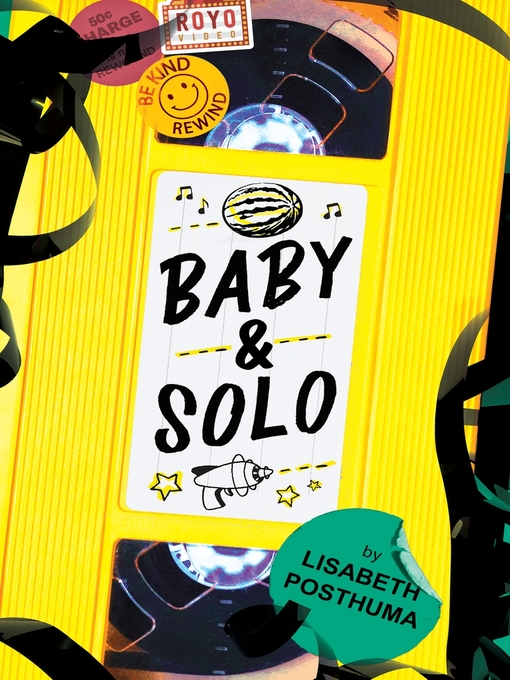 Baby & Solo
Lisabeth Posthuma
Hoping for a fresh start when his therapist recommends a part-time job, seventeen-year-old Joel forges a deep bond with a smart-mouthed co-worker before circumstances force him to share the truth about his past.
The tragedy of Dane Riley
Katarina Spears
Dane Riley's grasp on reality is slipping, and he's not sure that he cares. While his mother has moved on after his father's death, Dane desperately misses the man who made Dane feel okay to be himself. He can't stand his mother's boyfriend, or the boyfriend's son, whose favorite pastime is tormenting Dane. Then there's the girl next door: Dane can't quite define their relationship, and he doesn't know if he's got the courage to leave the friend zone. An emotional novel about mental health, and dealing with grief and growing up, The Tragedy of Dane Riley is the story of a teenager looking to make sense of his feelings in the wake of tragedy, and finding the strength he needs to make life worth living.
The Stepping off place
Cameron Rosenblum
Devastated by the suicide death of a best friend who supported her through her social anxiety, Reid is driven by loyalty and a desperate need to understand to investigate what happened, before uncovering painful secrets.
Last Bus to Everland
Sophie Cameron
Brody Fair feels like nobody gets him, not his stressed parents, not his genius older brother, and definitely not the girls in his neighborhood set on making his life miserable. Then he meets Nico. Nico is everything Brody is not: confident, charismatic, popular. He's an art student who loves making intricate and elaborate costumes. And most intriguing of all, he knows how to get to Everland. Everland can only be reached at 11:21 on Thursday nights. That's when the door opens and Nico and his band of misfits can enter a fantastical world of peace and beauty. For the first time in his life, Brody feels like he can be true to himself. But when the doors to Everland begin to disappear, Brody must make a decision: say goodbye to Everland and to Nico, or stay there and never see anyone from the real world again.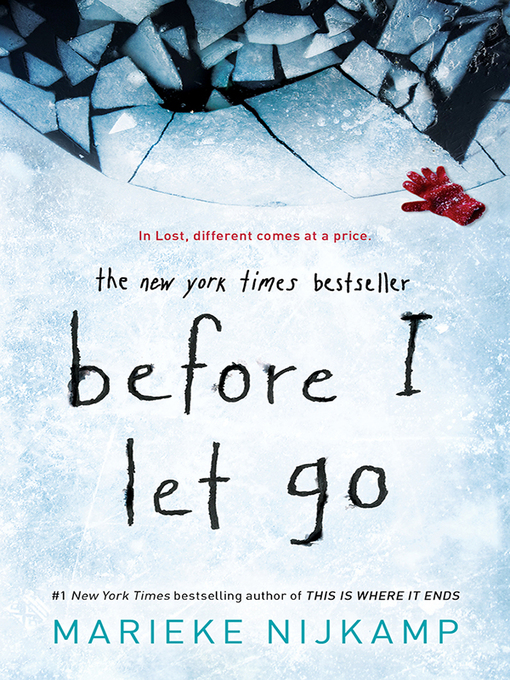 Before I Go
Marieke Nijkamp
Returning to her small Alaska home town after her bipolar best friend's death, Corey uncovers chilling secrets about the townspeople and their treatment of Kyra prior to her drowning.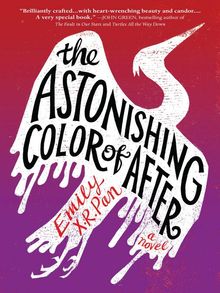 The Astonishing Color of After
Emily X Pan
After her mother's suicide, grief-stricken Leigh Sanders travels to Taiwan to stay with grandparents she never met, determined to find her mother who she believes turned into a bird.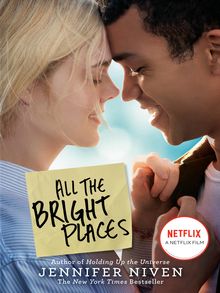 All the Bright Places
Jennifer Niven
Told in alternating voices, when Theodore Finch and Violet Markey meet on the ledge of the bell tower at school--both teetering on the edge--it's the beginning of an unlikely relationship, a journey to discover the "natural wonders" of the state of Indiana, and two teens' desperate desire to heal and save one another.
Here One Day: A Family Copes with Mental Illness
Kathy Leichter
When filmmaker Kathy Leichter moved back into her childhood home after her mother's suicide, she discovered a hidden box of audiotapes. Sixteen years passed before she had the courage to delve into this trove, unearthing details that her mother had recorded about every aspect of her life from the joys and challenges of her marriage to a State Senator, to her son's estrangement, to the highs and lows of living with bipolar disorder.
Hidden Pictures: The Underexposed World of Global Mental Health
Delaney Ruston
Filmmaker and physician Delaney Ruston grew up under the shadow of her dad's illness, schizophrenia. While reconnecting with him after years of estrangement, Ruston became obsessed with understanding families' experiences abroad. In this award-winning film, Ruston takes us on her journey to uncover personal stories in India, China, South Africa, France, and the US. What emerge are scenes of profound frustration, moments of true compassion, and unexpected insights. Ultimately, we witness the force of change that individuals are bringing about, including actress Glenn Close's movement to fight stigma.
Mind/Game: The Unquiet Journey of Chamique Holdsclaw
Rick Goldsmith
MIND/GAME'S portrait of "the female Michael Jordan," from troubled family life to basketball superstardom, reveals a long-hidden battle with mental illness. But even as Holdsclaw begins to embrace her emotional challenges and emerge as an outspoken mental health advocate, she encounters new obstacles to her own recovery. Narrated by Glenn Close.
Unstuck: An OCD Kids Movie - What Do You Do When Your Brain is Your Enemy?
Chris Baier and Kelly Anderson
Obsessive Compulsive Disorder (OCD) is often viewed as a minor annoyance, or worse, something useful. The fact is OCD is a serious mental health issue that traps millions of kids, teens and adults in a vicious cycle of worries and rituals. While families and loved ones are desperate to help them, fighting OCD takes time and specialized therapy. To uncover what OCD is -- and what it isn't -- filmmakers Kelly Anderson and Chris Baier focus on an unlikely group of experts: kids. UNSTUCK documents OCD through kids' eyes only. It avoids sensationalizing compulsions and obsessions, and instead reveals the complexity of a disorder that affects both the brain and behavior. As these six resilient kids and teens roadmap their process of recovery, the film inspires viewers to believe it is possible to fight their worst fears and beat OCD.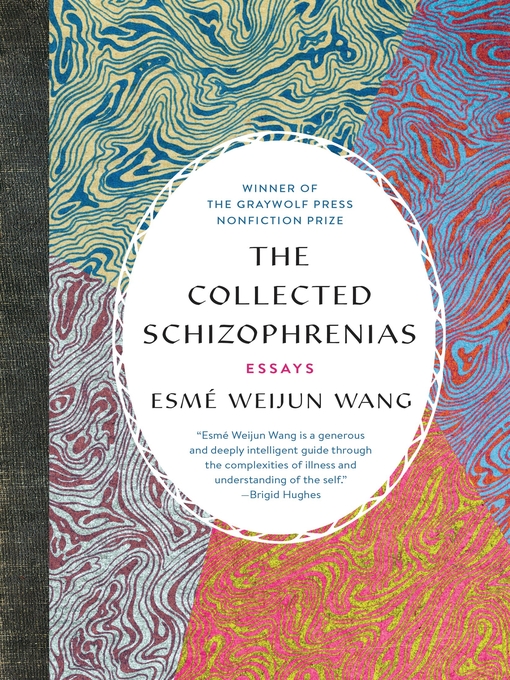 The Collected Schizophrenias
Esmé Weijun Wang
Schizophrenia is not a single unifying diagnosis, and Esmé Weijun Wang writes not just to her fellow members of the 'collected schizophrenias' but to those who wish to understand it as well. Opening with the journey toward her diagnosis of schizoaffective disorder, Wang discusses the medical community's own disagreement about labels and procedures for diagnosing those with mental illness, and then follows an arc that examines the manifestations of schizophrenia in her life. In essays that range from using fashion to present as high-functioning to the depths of a rare form of psychosis, and from the failures of the higher education system and the dangers of institutionalization to the complexity of compounding factors such as PTSD and Lyme disease, Wang's analytical eye, honed as a former lab researcher at Stanford, allows her to balance research with personal narrative.
I'm Telling the Truth, but I'm Lying
Bassey Ikbi
Bassey Ikpi was born in Nigeria in 1976. Four years later, she and her mother joined her father in Stillwater, Oklahoma--a move that would be anxiety ridden for any child, but especially for Bassey. Her early years in America would come to be defined by tension: an assimilation further complicated by Bipolar II and anxiety that would go undiagnosed for decades. Viscerally raw and honest, this deeply personal collection of essays is an exploration of the stories we tell ourselves to make sense of who we are, and the ways, as honest as we try to be, each of these stories can also be a lie.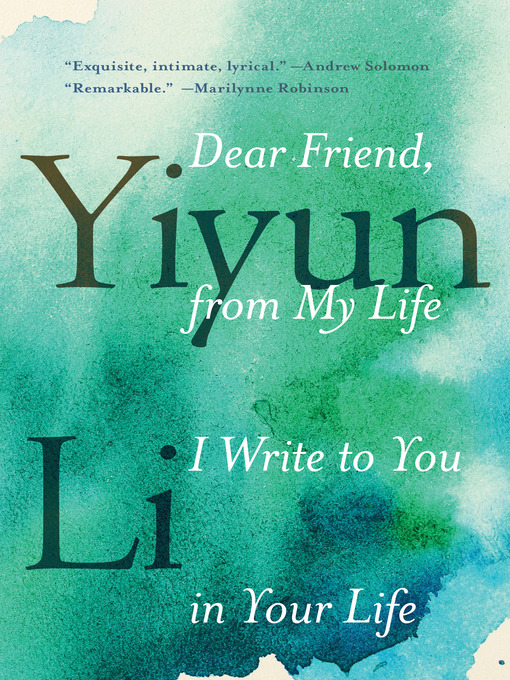 Dear Friend, from My Life I Write to You in Your Life
Yiyun Li
Yiyun Li's searing personal story of hospitalizations for depression and thoughts of suicide is interlaced with reflections on the solace and affirmations of life and personhood that Li found in reading the journals, diaries, and fiction of other writers: William Trevor, Katherine Mansfield, and more.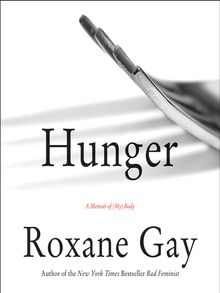 Hunger: A Memoir of (My) Body
Roxanne Gay
Roxane Gay has written with intimacy and sensitivity about food and bodies, using her own emotional and psychological struggles as a means of exploring our shared anxieties over pleasure, consumption, appearance, and health. As a woman who describes her own body as "wildly undisciplined," Roxane understands the tension between desire and denial, between self-comfort and self-care. In Hunger, she casts an insightful and critical eye on her childhood, teens, and twentiesincluding the devastating act of violence that acted as a turning point in her young lifeand brings readers into the present and the realities, pains, and joys of her daily life. With the bracing candor, vulnerability, and authority that have made her one of the most admired voices of her generation, Roxane explores what it means to be overweight in a time when the bigger you are, the less you are seen.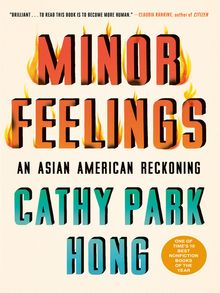 Minor Feelings: An Asian American Reckoning
Cathy Park Hong
As the daughter of Korean immigrants, Cathy Park Hong grew up steeped in shame, suspicion, and melancholy. She would later understand that these "minor feelings" occur when American optimism contradicts your own reality--when you believe the lies you're told about your own racial identity. With sly humor and a poet's searching mind, Hong uses her own story as a portal into a deeper examination of racial consciousness in America today. This intimate and devastating book traces her relationship to the English language, to shame and depression, to poetry and artmaking, and to family and female friendship. A radically honest work of art, Minor Feelings forms a portrait of one Asian American psyche--and of a writer's search to both uncover and speak the truth.
Invisible Man, Got the Whole World Watching: A Young Black Man's Education
Mychal Denzel Smith
In Invisible Man, Got the Whole World Watching, Mychal Denzel Smith chronicles his own personal and political education during these tumultuous years, describing his efforts to come into his own in a world that denied his humanity. Smith unapologetically upends reigning assumptions about black masculinity, rewriting the script for black manhood so that depression and anxiety aren't considered taboo, and feminism and LGBTQ rights become part of the fight. The questions Smith asks in this book are urgent -- for him, for the martyrs and the tokens, and for the Trayvons that could have been and are still waiting.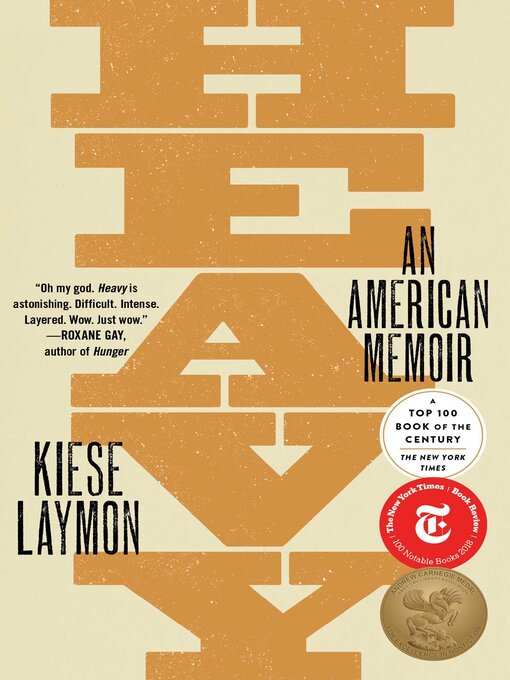 Heavy: An American Memoir
Kiese Laymon
Rarely has depression been explored with such candor and courage as in Kiese Laymon's lyrical memoir cum epistle to his mother, a poverty-scarred addict who raised her overweight Black son, in fits and starts, against the backdrop of racially divided Mississippi during the '80s and '90s. It's a valentine to survivors everywhere.
The Noonday Demon: An Atlas of Depression
Andrew Solomon
A National Book Award laureate, Solomon's incandescent work picks up where Robert Burton's The Anatomy of Melancholy left off, branching out from his own mental health into a sweeping, erudite study that roves from Renaissance treatises to yesterday's headlines, buttressed by a wealth of research and interviews with patients, biologists, and social scientists.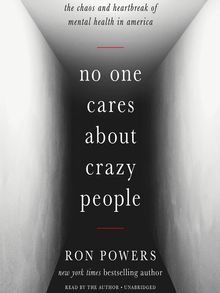 No One Cares About Crazy People: The Chaos and Heartbreak of Mental Health in America
Ron Powers
New York Times bestselling author Ron Powers offers a searching, richly researched narrative of the social history of mental illness in America paired with the deeply personal story of his two sons' battles with schizophrenia. A blend of history, biography, memoir, and current affairs ending with a consideration of where we might go from here, this is a thought-provoking look at a dreaded illness that has long been misunderstood.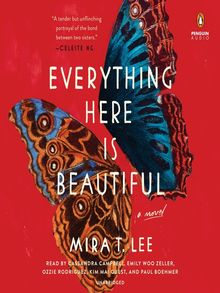 Everything Here is Beautiful
Mira T. Lee
One sister starts hearing voices while the other struggles with finding a way to support and protect her in this novel about how mental illness impacts the lives of friends, family members and caretakers of the person with the diagnosis. Honest, realistic, heartfelt, and compelling, it explores the bonds of familial love as well as the often-devastating effects of mental illness.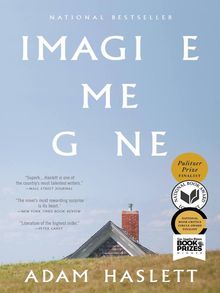 Imagine Me Gone
Adam Haslett
Adam Haslett's second novel explores the idea that a child with a depressed parent may be genetically predisposed to depression, as well as what it's like to battle this 'beast' from childhood. He writes with dark and persuasive humor and a whole lot of heart. Ultimately, this book examines the very precariousness of existence: 'how narrowly we all avoid having never been'.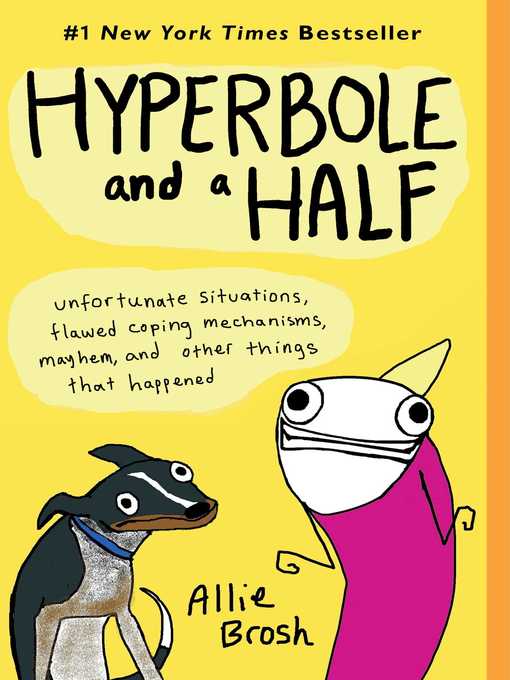 Hyperbole and a Half: Unfortunate Situations, Flawed Coping Mechanisms, Mayhem, and Other Things That Happened
Allie Brosh
Brosh's website receives millions of visitors a month and hundreds of thousands per day. Now her full-color debut book chronicles the many 'learning experiences' Brosh has endured as a result of her own character flaws. It includes stories about her rambunctious childhood; the highs and mostly lows of owning a mentally challenged dog; and a moving and darkly comic account of her struggles with depression.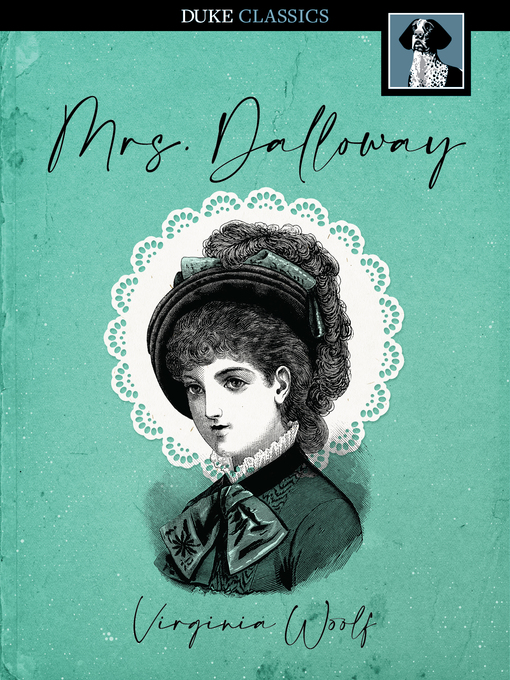 Mrs. Dalloway
Virginia Woolf
Heralded as Virginia Woolf's greatest novel, this is a vivid portrait of a single day in a woman's life. When we meet her, Mrs. Clarissa Dalloway is preoccupied with the last-minute details of party preparation while in her mind she is something much more than a perfect society hostess. As she readies her house, she is flooded with remembrances of faraway times. And, met with the realities of the present, Clarissa reexamines the choices that brought her there, hesitantly looking ahead to the unfamiliar work of growing old.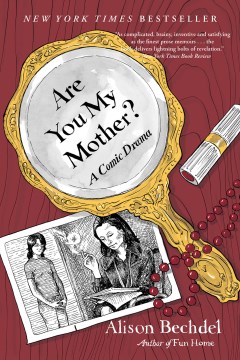 Are You My Mother?
Alison Bechdel
Alison Bechdel's second tale of filial sleuthery, this time about her mother: voracious reader, music lover, passionate amateur actor. Also a woman, unhappily married to a closeted gay man, whose artistic aspirations simmered under the surface of Bechdel's childhood . . . and who stopped touching or kissing her daughter good night, forever, when she was seven. Poignantly, hilariously, Bechdel embarks on a quest for answers concerning the mother-daughter gulf. It's a richly layered search that leads readers from the fascinating life and work of the iconic twentieth-century psychoanalyst Donald Winnicott, to one explosively illuminating Dr. Seuss illustration, to Bechdel's own (serially monogamous) adult love life.
Running from Crazy
Barbara Kopple
The Hemingway family—indeed, Ernest Hemingway—has had a troubled history with mental illness and death: both Ernest and his granddaughter, Margaux, committed suicide. Told through the eyes of Mariel Hemingway, another one of Ernest's granddaughters, and directed by Barbara Kopple, Running From Crazy finds Mariel understanding suicide in the context of her own past. The film is an uncompromising, bleak look at when human beings find themselves in an extremely difficult state of mind, and necessary viewing for those interested in family, history and how they are inter-related with mental illness.
The Mysteries of Mental Illness
Peter Yost
Mysteries of Mental Illness explores the story of mental illness in science and society. The four-part series traces the evolution of this complex topic from its earliest days to present times. It explores dramatic attempts across generations to unravel the mysteries of mental illness and gives voice to contemporary Americans across a spectrum of experiences.