---
Whether you're road-tripping solo or with a crew of car companions, there's something on this list for everyone's summer trip.
Click on each section below to browse our recommendations. Each title is available through one (or more) of the Naperville Public Library's digital resources.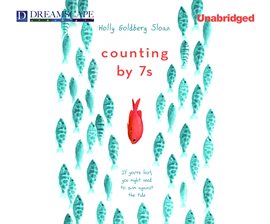 Counting by Sevens
Holly Goldberg Sloan
Willow Chance is a twelve-year-old genius, obsessed with nature and diagnosing medical conditions, who finds it comforting to count by 7s. It has never been easy for her to connect with anyone other than her adoptive parents, but that hasn't kept her from leading a quietly happy life...until now. Suddenly Willow's world is tragically changed when her parents both die in a car crash, leaving her alone in a baffling world. This odd but endearing girl manages to push through her grief to find a fascinatingly diverse and fully believable surrogate family. (7h 15m)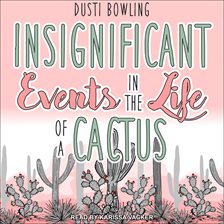 Insignificant Events in the Life of a Cactus
Dusti Bowling
Aven Green loves to tell people that she lost her arms in an alligator wrestling match, or a wildfire in Tanzania, but the truth is that she was born without them. And when her parents take a job running Stagecoach Pass, a rundown western theme park in Arizona, Aven moves with them across the country knowing that she'll have to answer the question over and over again. Her new life takes an unexpected turn when she bonds with Connor, a classmate who also feels isolated because of his own disability, and they discover a room at Stagecoach Pass that holds bigger secrets than Aven ever could have imagined. It's hard to solve a mystery, help a friend, and face your worst fears. But Aven's about to discover she can do it all . . . even without arms. (5h 27m)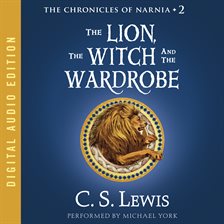 The Lion, the Witch, and the Wardrobe
C.S. Lewis
Lucy is the first to find the secret of the wardrobe in the professor's mysterious old house. At first her brothers and sister don't believe her when she tells of her visit to the land of Narnia. But soon Edmund, then Peter and Susan step through the wardrobe themselves. In Narnia they find a country buried under the evil enchantment of the White Witch. When they meet the Lion Aslan, they realize they've been called to a great adventure and bravely join the battle to free Narnia from the Witch's sinister spell. (4h 23m)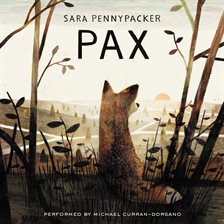 Pax
Sarah Pennypacker
Pax and Peter have been inseparable ever since Peter rescued him as a kit. But one day, the unimaginable happens: Peter's dad enlists in the military and makes him return the fox to the wild. At his grandfather's house, three hundred miles away from home, Peter knows he isn't where he should be - with Pax. He strikes out on his own despite the encroaching war, spurred by love, loyalty, and grief, to be reunited with his fox. Meanwhile Pax, steadfastly waiting for his boy, embarks on adventures and discoveries of his own. (5h 32m)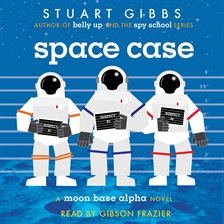 Space Case
Stuart Gibbs
Like his fellow lunarnauts--otherwise known as Moonies--living on Moon Base Alpha, 12-year-old Dashiell Gibson is famous the world over for being one of the first humans to live on the moon. And he's bored out of his mind. Kids aren't allowed on the lunar surface, and the only other kid Dash's age spends all his time hooked into virtual reality games. Then Moon Base Alpha's top scientist turns up dead. Dash senses there's foul play afoot, but no one believes him. But Dash finds out that Dr. Holtz was on the verge of an important new discovery, and it's a secret that could change everything for the Moonies--a secret someone just might kill to keep. (6h 28m)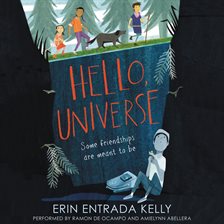 Hello, Universe
Erin Entrada Kelly
Virgil Salinas is shy and kindhearted and feels out of place in his crazy-about-sports family. Valencia Somerset, who is deaf, is smart, brave, and secretly lonely, and she loves everything about nature. Kaori Tanaka is a self-proclaimed psychic, whose little sister, Gen, is always following her around. And Chet Bullens wishes the weird kids would just stop being so different so he can concentrate on basketball. They aren't friends, at least not until Chet pulls a prank that traps Virgil and his pet guinea pig at the bottom of a well. Through luck, smarts, bravery, and a little help from the universe, a rescue is performed, a bully is put in his place, and friendship blooms. (5h 17m)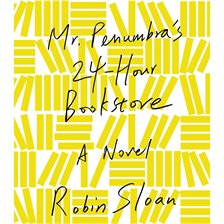 Mr. Penumbra's 24-Hour Bookstore
Robin Sloan
The Great Recession has shuffled Clay Jannon out of his life as a San Francisco Web-design drone--and serendipity, sheer curiosity, and the ability to climb a ladder like a monkey has landed him a new gig working the night shift at Mr. Penumbra's 24-Hour Bookstore. But after just a few days on the job, Clay begins to realize that this store is even more curious than the name suggests. Mr. Penumbra's 24-Hour Bookstore is exactly what it sounds like: an establishment you have to enter and will never want to leave, a modern-day cabinet of wonders ready to give a jolt of energy to every curious reader, no matter the time of day. (7h 30m)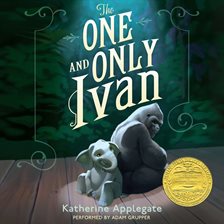 The One and Only Ivan
Katherine Applegate
Ivan is an easygoing gorilla. Living at the Exit 8 Big Top Mall and Video Arcade, he has grown accustomed to humans watching him through the glass walls of his domain. He rarely misses his life in the jungle. In fact, he hardly ever thinks about it at all. Instead, Ivan thinks about TV shows he's seen and about his friends Stella, an elderly elephant, and Bob, a stray dog. But mostly Ivan thinks about art and how to capture the taste of a mango or the sound of leaves with color and a well-placed line. Then he meets Ruby, a baby elephant taken from her family, and she makes Ivan see their home-and his own art-through new eyes. When Ruby arrives, change comes with her, and it's up to Ivan to make it a change for the better. (3h 46m)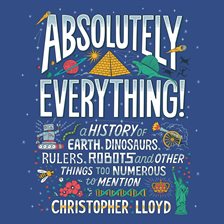 Absolutely Everything!
Christopher Lloyd
Buckle up for an extraordinary ride through the 14-billion year history of absolutely everything! Written and narrated by best-selling world history author Christopher Lloyd, this remarkable story (which is far more amazing than anything you can make up) sweeps through natural history with the creation of planet Earth, the beginning of life, the age of dinosaurs, mass extinctions, and the rise of prehistoric humans. The story then leaps through the ancient civilizations and into medieval times, where wars, revolutions, and scientific inventions reshape the world. Finally we arrive in the modern age which brings with it new challenges of pollution, climate change, viral pandemics, and much more. (6h 31m)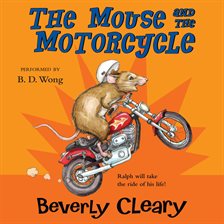 The Mouse and the Motorcycle
Beverly Cleary
Ralph is not like the other mice at the Mountain View Inn. He is always looking for adventure. It is Ralph's lucky day when a young guest named Keith arrives with a shiny miniature motorcycle. Right away, Ralph knows that the motorcycle is special-made to be ridden by an adventurous mouse. And once a mouse can ride a motorcycle . . . almost anything can happen! (2h 17m)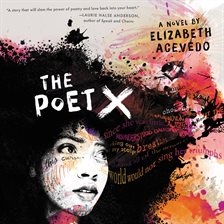 The Poet X
Elizabeth Acevedo
Fans of Jacqueline Woodson, Meg Medina, and Jason Reynolds will fall hard for this astonishing New York Times-bestselling novel-in-verse by an award-winning slam poet, about an Afro-Latina heroine who tells her story with blazing words and powerful truth. Xiomara Batista feels unheard and unable to hide in her Harlem neighborhood. Ever since her body grew into curves, she has learned to let her fists and her fierceness do the talking. But Xiomara has plenty she wants to say, and she pours all her frustration and passion onto the pages of a leather notebook, reciting the words to herself like prayers—because in the face of a world that may not want to hear her, Xiomara refuses to be silent. (3h 30m)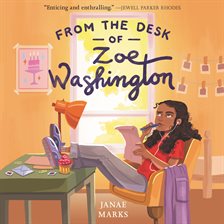 From the Desk of Zoe Washington
Janae Marks
Zoe Washington isn't sure what to write. What does a girl say to the father she's never met, hadn't heard from until his letter arrived on her twelfth birthday, and who's been in prison for a terrible crime? A crime he says he never committed. Could Marcus really be innocent? Zoe is determined to uncover the truth. Even if it means hiding his letters and her investigation from the rest of her family. Everyone else thinks Zoe's worrying about doing a good job at her bakery internship and proving to her parents that she's worthy of auditioning for Food Network's Kids Bake Challenge. But with bakery confections on one part of her mind, and Marcus's conviction weighing heavily on the other, this is one recipe Zoe doesn't know how to balance. (6h, 10m)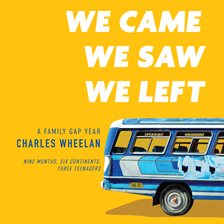 We Came, We Saw, We Left: A Family Gap Year
Charlie Wheelan
Charlie Wheelan and his family do what others dream of, take a year off to travel the world. This is their story. (10h 16m)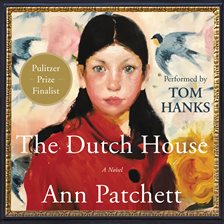 The Dutch House
Ann Patchett
The Dutch House is the story of a paradise lost, a tour de force that digs deeply into questions of inheritance, love and forgiveness, of how we want to see ourselves and of who we really are. Filled with suspense, you may read it quickly to find out what happens, but what happens to siblings Danny and Maeve will stay with you for a very long time. (9h 53m)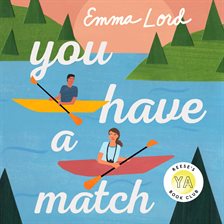 You Have a Match
Emma Lord
From the beloved author of Tweet Cute comes Emma Lord's You Have a Match, a hilarious and heartfelt novel of romance, sisterhood, and friendship. When Abby signs up for a DNA service, it's mainly to give her friend and secret love interest, Leo, a nudge. After all, she knows who she is already: Avid photographer. Injury-prone tree climber. Best friend to Leo and Connie. But she didn't know she's a younger sister. (8h 56m)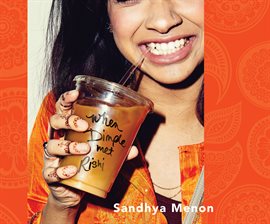 When Dimple Met Rishi
Sandhya Menon
Dimple Shah is ready to move away from her family and their traditional expectations. Rishi Patel, on the other hand, is all about his parents' attempt to arrange a marriage for him. With Dimple. Now the two headed for the same post-graduation summer program in this rom-com that explores the push-pulls of love, family, and culture. (10h 46m)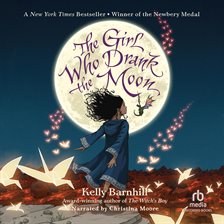 The Girl Who Drank the Moon
Kelly Barnhill
Every year, the people of the Protectorate leave a baby as an offering to the witch who lives in the forest. They hope this sacrifice will keep her from terrorizing their town. But the witch in the forest, Xan, is kind and gentle. Xan rescues the abandoned children and delivers them to welcoming families on the other side of the forest, nourishing the babies with starlight on the journey. One year, Xan accidentally feeds a baby moonlight instead of starlight, filling the ordinary child with extraordinary magic. Xan decides she must raise this girl, whom she calls Luna, as her own. When Luna approaches her thirteenth birthday, her magic begins to emerge, but Xan is far away. Meanwhile, a young man from the Protectorate is determined to free his people by killing the witch. Soon, it is up to Luna to protect those who have protected her--even if it means the end of the loving, safe world she's always known. (9h 31m)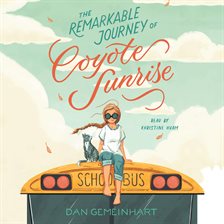 The Remarkable Journey of Coyote Sunrise
Dan Gemeinhart
Five years. That's how long Coyote and her dad, Rodeo, have lived on the road in an old school bus, criss-crossing the nation. It's also how long ago Coyote lost her mom and two sisters in a car crash. Coyote hasn't been home in all that time, but when she learns that the park in her old neighborhood is being demolished-the very same park where she, her mom, and her sisters buried a treasured memory box-she devises an elaborate plan to get her dad to drive 3,600 miles back to Washington state in four days...without him realizing it. Along the way, they'll pick up a strange crew of misfit travelers. Over the course of thousands of miles, Coyote will learn that going home can sometimes be the hardest journey of all...but that with friends by her side, she just might be able to turn her "once upon a time" into a "happily ever after." (9h 12m)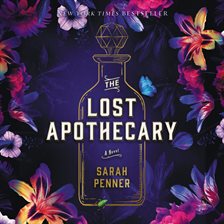 The Lost Apothecary
Sarah Penner
Hidden in the depths of 18th-century London, a secret apothecary shop caters to an unusual kind of clientele. But the apothecary's fate is jeopardized when her newest patron, a precocious 12-year-old, makes a fatal mistake, sparking a string of consequences that echo through the centuries—including the life of aspiring present-day historian Caroline Parcewell. With crackling suspense, unforgettable characters, and searing insight, The Lost Apothecary is a subversive and intoxicating debut novel of secrets, vengeance, and the remarkable ways women can save each other despite the barrier of time. (10h 18m)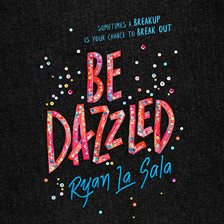 Be Dazzled
Ryan La Sala
Raffy has a passion for creation. He's always chosen his art over everything and everyone else and is determined to make his mark at this year's biggest cosplay competition. If he can wow there, it could lead to sponsorship, then art school, and finally earning real respect for his work. There's only one small problem... Raffy's ex-boyfriend, Luca, is there too. And when Raffy is forced to partner with Luca on his most ambitious build yet, he'll have to juggle unresolved feelings for the boy who broke his heart, and his "own" intense self-doubt, to get everything he's ever wanted: choosing his art, his way. (8h 2m)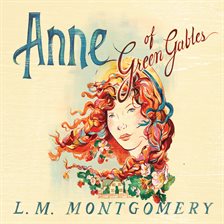 Anne of Green Gables
L.M. Montgomery
This tale follows the adventures of Anne, a young, red-haired orphan who has spent her entire childhood being passed around from one foster home to the next until one day she is sent to Marilla and Matthew Cuthbert by mistake. The Cuthberts choose to keep Anne, and she goes on to charm almost everyone in town with her wit and bright idealism. (11h 4m)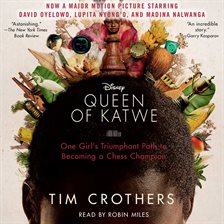 The Queen of Katwe
Tim Crothers
Robert Katende, a war refugee turned missionary, had an improbable dream: to empower kids in the Ugandan slums through chess.At first children came for a free bowl of porridge, but many grew to love the game. Of these kids, one girl stood out as an immense talent: Phiona. By the age of eleven Phiona was her country's junior champion, and at fifteen, the national champion. Now a Woman Candidate Master-the first female titled player in her country's history-Phiona dreams of becoming a Grandmaster, the most elite level in chess. But to reach that goal, she must grapple with everyday life in one of the world's most unstable countries. (8h)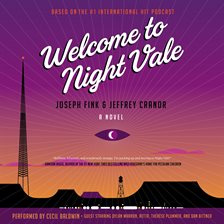 Welcome to Night Vale
Joseph Fink & Jeffrey Cranor
From the creators of the wildly popular Welcome to Night Vale podcast comes an imaginative mystery of appearances and disappearances that is also a poignant look at the ways in which we all struggle to find ourselves...no matter where we live. Located in a nameless desert somewhere in the great American Southwest, Night Vale is a small town where ghosts, angels, aliens, and government conspiracies are all commonplace parts of everyday life. It is here that the lives of two women, with two mysteries, will converge. (12h 2m)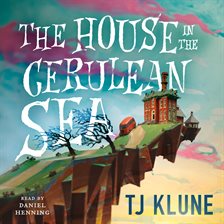 The House in the Cerulean Sea
T.J. Klune
Linus Baker is a by-the-book case worker in the Department in Charge of Magical Youth. He's tasked with determining whether six dangerous magical children are likely to bring about the end of the world. Arthur Parnassus is the master of the orphanage. He would do anything to keep the children safe, even if it means the world will burn. And his secrets will come to light. The House in the Cerulean Sea is an enchanting love story, masterfully told, about the profound experience of discovering an unlikely family in an unexpected place-and realizing that family is yours. (12h 12m)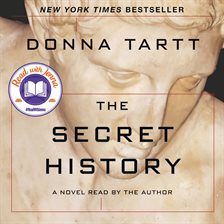 The Secret History
Donna Tartt
Richard Papen had never been to New England before his nineteenth year. Then he arrived at Hampeden College and quickly became seduced by the sweet, dark rhythms of campus life--in particular by an elite group of five students, Greek scholars, worldly, self-assured, and at first glance, highly unapproachable. Yet as Richard was accepted and drawn into their inner circle, he learned a terrifying secret that bound them to one another... a secret about an incident in the woods in the dead of night where an ancient rite was brought to brutal life... and lead to a gruesome death. And that was just the beginning... (22h 3m)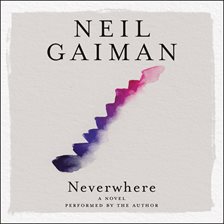 Neverwhere
Neil Gaiman
Richard Mayhew is a young man with a good heart and an ordinary life, which is changed forever when he stops to help a girl he finds bleeding on a London sidewalk. His small act of kindness propels him into a world he never dreamed existed. There are people who fall through the cracks, and Richard has become one of them. And he must learn to survive in this city of shadows and darkness, monsters and saints, murderers and angels, if he is ever to return to the London that he knew. (13h 48m)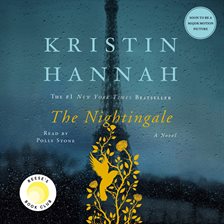 The Nightingale
Kristin Hannah
With courage, grace and powerful insight, bestselling author Kristin Hannah captures the epic panorama of WWII and illuminates an intimate part of history seldom seen: the women's war. The Nightingale tells the stories of two sisters, separated by years and experience, by ideals, passion and circumstance, each embarking on her own dangerous path toward survival, love, and freedom in German-occupied, war-torn France--a heartbreakingly beautiful novel that celebrates the resilience of the human spirit and the durability of women. It is a novel for everyone, a novel for a lifetime. (17h, 30m)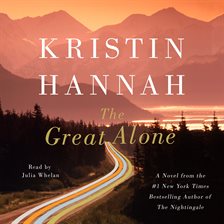 The Great Alone
Kristin Hannah
Alaska, 1974. Unpredictable. Unforgiving. Untamed. For a family in crisis, the ultimate test of survival. In this unforgettable portrait of human frailty and resilience, Kristin Hannah reveals the indomitable character of the modern American pioneer and the spirit of a vanishing Alaska-a place of incomparable beauty and danger. (15h 2m)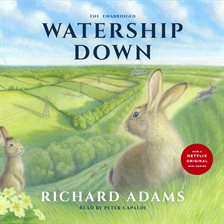 Watership Down
Richard Adams
One of the most beloved novels of our time, Watership Down is an epic journey, a stirring tale of adventure, courage, and survival. Fiver could sense danger. Something terrible was going to happen to the warren; he felt sure of it. They had to leave immediately. So begins a long and perilous journey of survival for a small band of rabbits. As the rabbits skirt danger at every turn, we become acquainted with the band, its humorous characters, and its compelling culture, complete with its own folk history and mythos. Fiver's vision finally leads them to Watership Down, an upland meadow. But here they face their most difficult challenges of all. A stirring epic of courage and survival against the odds, Watership Down has become a beloved classic for all ages. (17h 31m)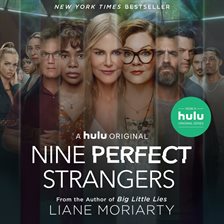 Nine Perfect Strangers
Liane Moriarty
Frances Welty arrives at Tranquillum House nursing a bad back, a broken heart, and an exquisitely painful paper cut. She's immediately intrigued by her fellow guests. Most of them don't look to be in need of a health resort at all. But the person that intrigues her most is the strange and charismatic owner/director of Tranquillum House. Could this person really have the answers Frances didn't even know she was seeking? Should Frances put aside her doubts and immerse herself in everything Tranquillum House has to offer – or should she run while she still can? It's not long before every guest at Tranquillum House is asking exactly the same question. (16h 18m)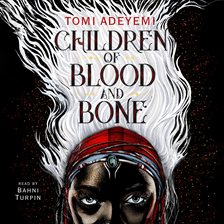 Children of Blood and Bone
Tomi Adeyemi
Zélie Adebola remembers when the soil of Orïsha hummed with magic. Burners ignited flames, Tiders beckoned waves, and Zélie's Reaper mother summoned forth souls. But everything changed the night a ruthless king ordered the maji killed, leaving Zélie without a mother and her people without hope. Now Zélie has one chance to bring back magic and strike against the monarchy. With the help of a rogue princess, Zélie must outwit and outrun the crown prince. Yet the greatest danger may be Zélie herself as she struggles to control her powers--and her growing feelings for an enemy. (17h 56m)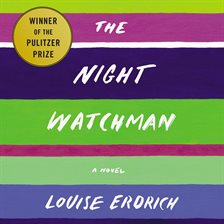 The Night Watchman
Louise Erdrich
Based on the extraordinary life of National Book Award-winning author Louise Erdrich's grandfather who worked as a night watchman and carried the fight against Native dispossession from rural North Dakota all the way to Washington, D.C., this powerful novel explores themes of love and death with lightness and gravity and unfolds with the elegant prose, sly humor, and depth of feeling of a master craftsman. (13h 31m)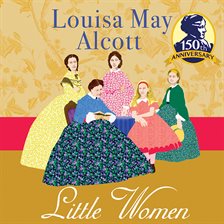 Little Women
Louisa May Alcott
Based loosely on Louisa May Alcott's own upbringing, Little Women follows the lives of four sisters - Meg, Jo, Beth, and Amy March. Each girl has a vision of what their ideal future will bring, though ultimately experiencing, as most young do, something completely different. Little Women, originally written as two volumes, was a great commercial success and is considered one of the most widely read American novels. (19h 11m)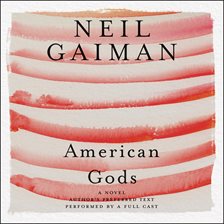 American Gods
Neil Gaiman
Locked behind bars for 3 years, Shadow did his time, quietly waiting for the magic day when he could return to his wife Laura. But just days before his release, Laura and Shadow's best friend are killed in an accident. With his life in pieces, Shadow accepts a job from a beguiling stranger—a job that takes him on a dark and strange road trip and introduces him to a host of eccentric characters whose fates are mysteriously intertwined with his own. Along the way Shadow will learn that the past never dies; that everyone, including his beloved Laura, harbors secrets; and that dreams, totems, legends, and myths are more real than we know. (19h 39m).